If no Bluetooth connections are being detected by FulGaz, there are two main reasons for this:
1) Bluetooth is not authorised. You can check this (and change your preference) in the Settings app on your iOS device or Apple TV home screen.
For iOS, head to settings, scroll down to FulGaz and check Bluetooth permissions.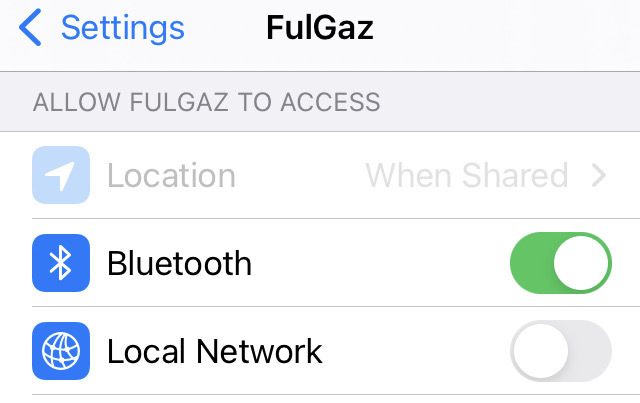 For Apple TV, select the Settings app. Go to General -> Privacy. Select Bluetooth Sharing. Locate FulGaz and check it is set to While Using the App.
Reboot your Apple TV (power off from wall / on again).
​
2) The trainer is still connected to another app. If your trainer has been used with other training apps, please ensure these apps are not still clinging to the signal (eg: Zwift still open, phone app, cycling computer, etc). Fully quit all other apps (not just minimise) then give both your trainer and FulGaz device a reboot.