If you would like to adjust the volume of the audio (or switch off ride sounds) you can do this during a FulGaz ride by taping on the "cog" icon in the top right corner during a ride.
This will bring up some in-ride settings, such as Slope Scaling and Volume.
Reduce the Volume setting to zero.
This setting will then save for all your future FulGaz rides.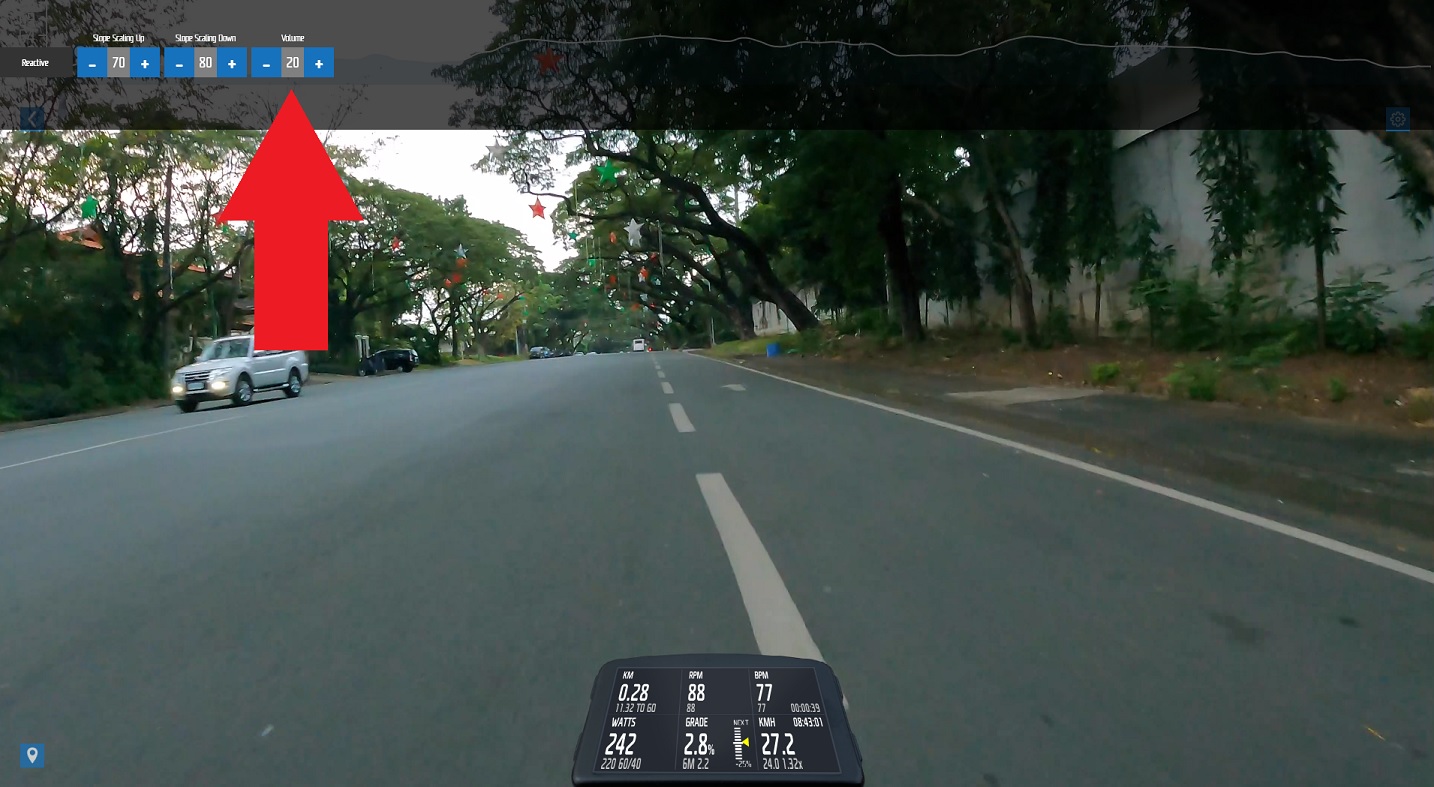 NOTE: It's worth mentioning that ride audio works best in Steady mode. This mode plays the video at the speed it was filmed at. In Reactive and Challenge modes, the video speed varies constantly depending on your efforts and this can result in "choppy" or distorted audio depending on how far away you are from the original video speed.