The answer to this question is simple.
Nothing!


Unlike many other apps, FulGaz does not require you to hand over credit card or payment details to begin the free trial and will not automatically charge you once your trial expires.


The free trial is simply that, a free trial of the complete FulGaz experience. You get ALL the videos, the same high quality downloads and the same features!
There are no ride time/distance restrictions or "feature locks" during your trial period.
You are free to ride ALL the routes as often as you like and soak in the entire FulGaz experience!
Once your trial period has expired, you can purchase a Monthly or Annual subscription from the member's area on the FulGaz website.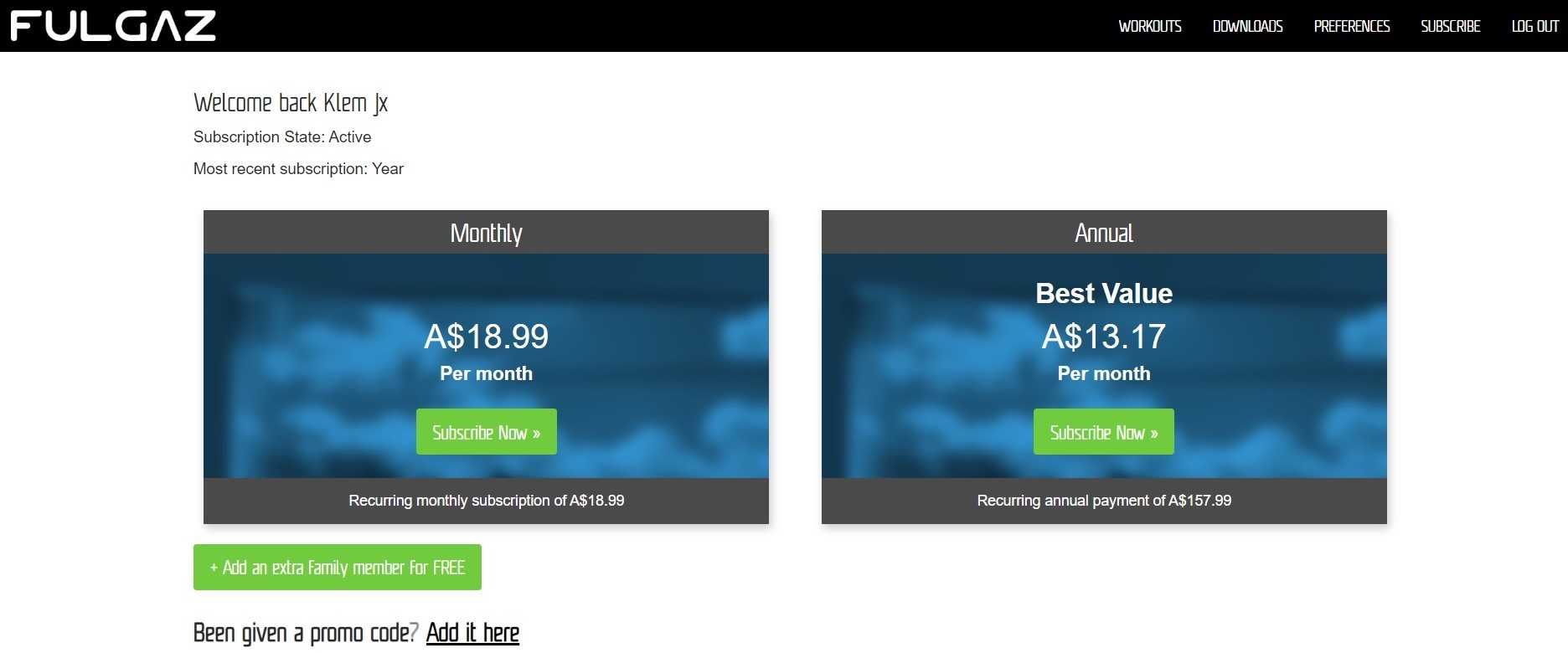 Simply log in using the email and password you used to register with, then select either a Monthly or Annual subscription. Follow the prompts to enter your payment details and complete your subscription. Restart FulGaz and you're good to go.


Thank you for choosing to ride with us!
Note: FulGaz subscription payments are handled through Paddle. A payment to "PADDLE.NET * FULGAZ" will appear on your statement.