FulGaz does not have an automatic upload to Garmin Connect, but you can import your FulGaz ride data manually.
To do this, you need the .fit file that we attach to the "congratulations" email after every ride.

You can't open this file directly on your computer, but you can import it into just about any cycling website or training application. Here's how to upload to Garmin Connect

1. Go to Connect.garmin.com and log in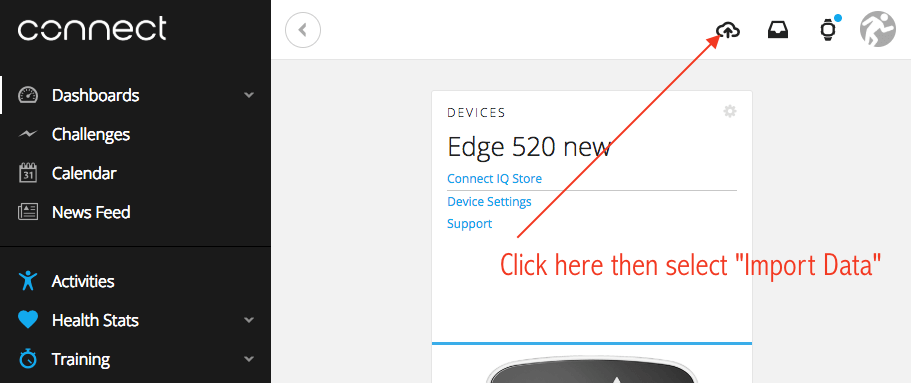 2. Click on the small cloud icon on the top right of the screen, then select Import Data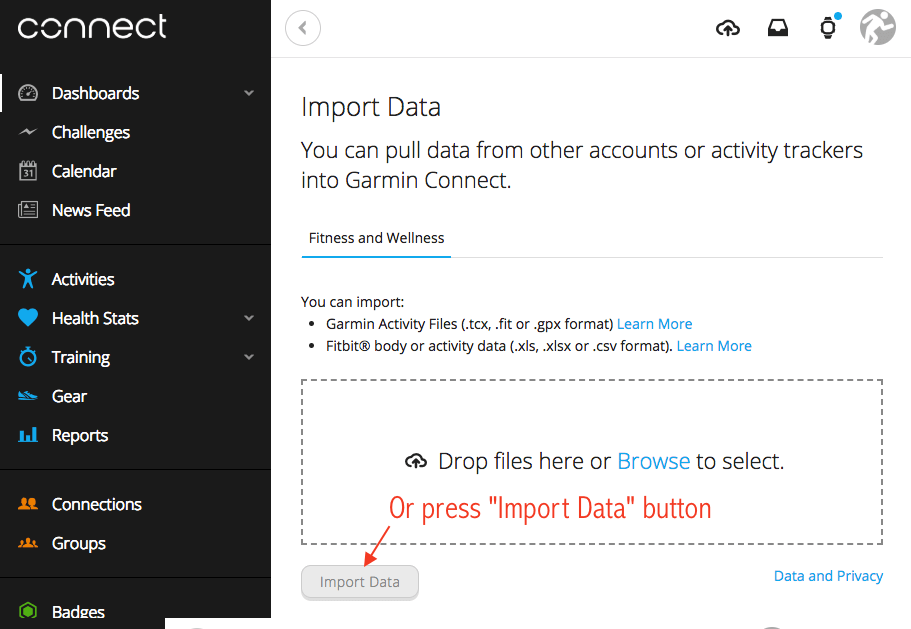 3. upload your .fit file by dragging and dropping it onto the screen or pressing the Import Data button. The file will thne take a few seconds to process.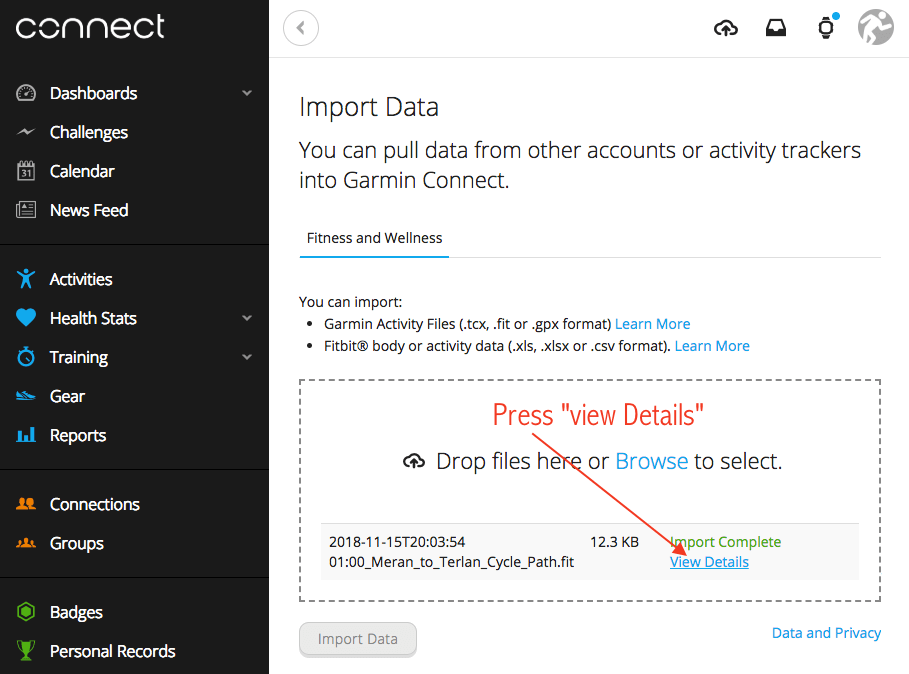 4. It's not very obvious that your ride has processed because you don't get taken straight to the ride page. You need to wait for the Import Complete message to appear, then press View Details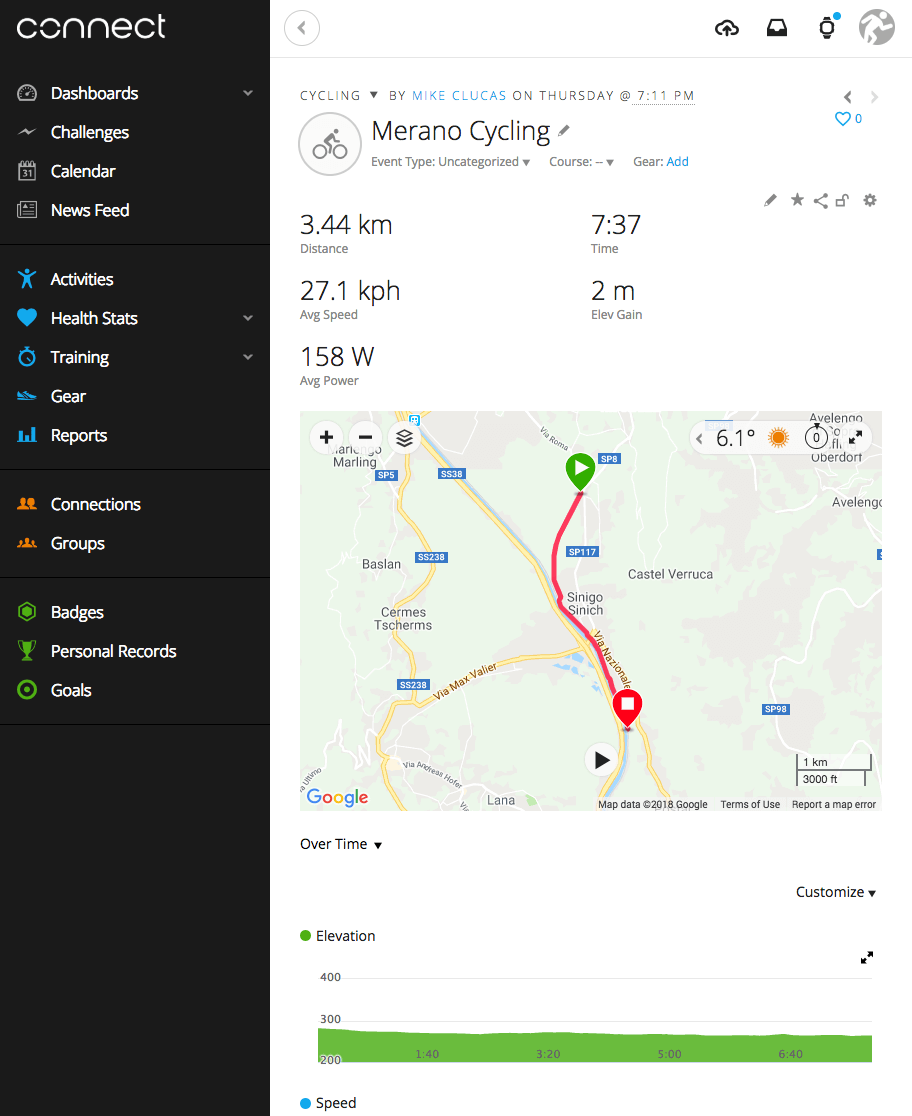 5. Congratulations! you can now see your ride data.