Yes! FulGaz accepts custom workout files in the ZWO format. These files can be downloaded from most training plan sites and software, including ZWO Factory (a great workout builder). Once you have your workout in ZWO format, there are a couple of steps needed to get it into FulGaz.
1) Upload your ZWO file into FulGaz
The ZWO file needs to be uploaded to your Member's Page. Once you have the ZWO file, log into your FulGaz Member's Page and upload the file on the Workouts tab.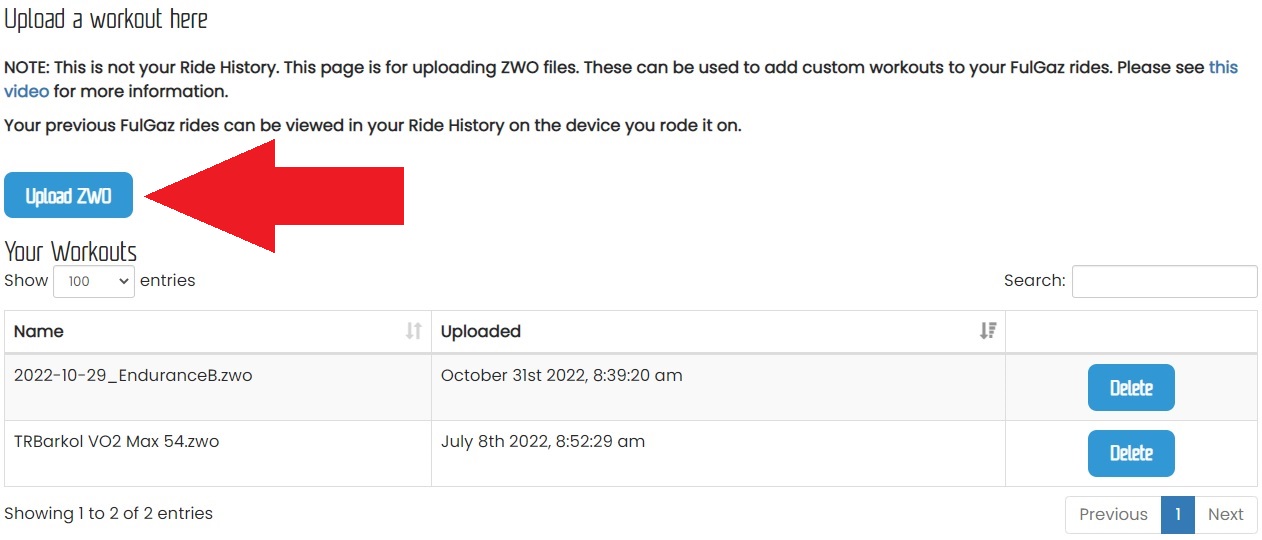 If your workout is in a third-party app, such as TrainingPeaks, you will need to export it as a ZWO first and then upload it to your Member's Page in FulGaz. To export from TrainingPeaks, click the "Export" button in the upper right corner of Quick View.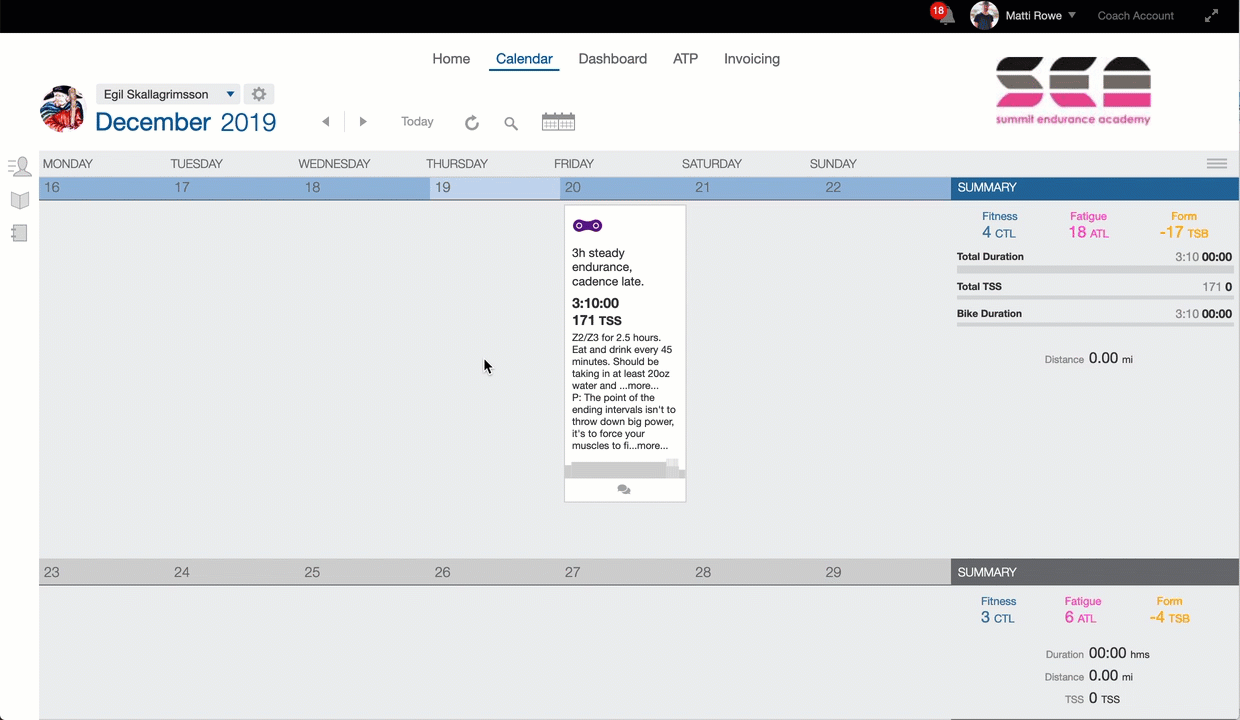 Final Surge & Today's Plan: Currently Final Surge and Today's Plan do not support downloading of their workouts in the correct ZWO format (only as a FIT file). This is coming soon for Today's Plan. You may be able to convert your FIT file into a ZWO using an online converter such as this one.
2) Add your workout to your chosen ride
Open your FulGaz app, choose the ride you wish to use, then tap on the "+ WORKOUT" button. On the following screen, your uploaded workouts will be available to view under My Workouts. Tap on the workout you wish to add to your ride.
PRO TIP: Ensure the ride you choose is at least as long as your workout!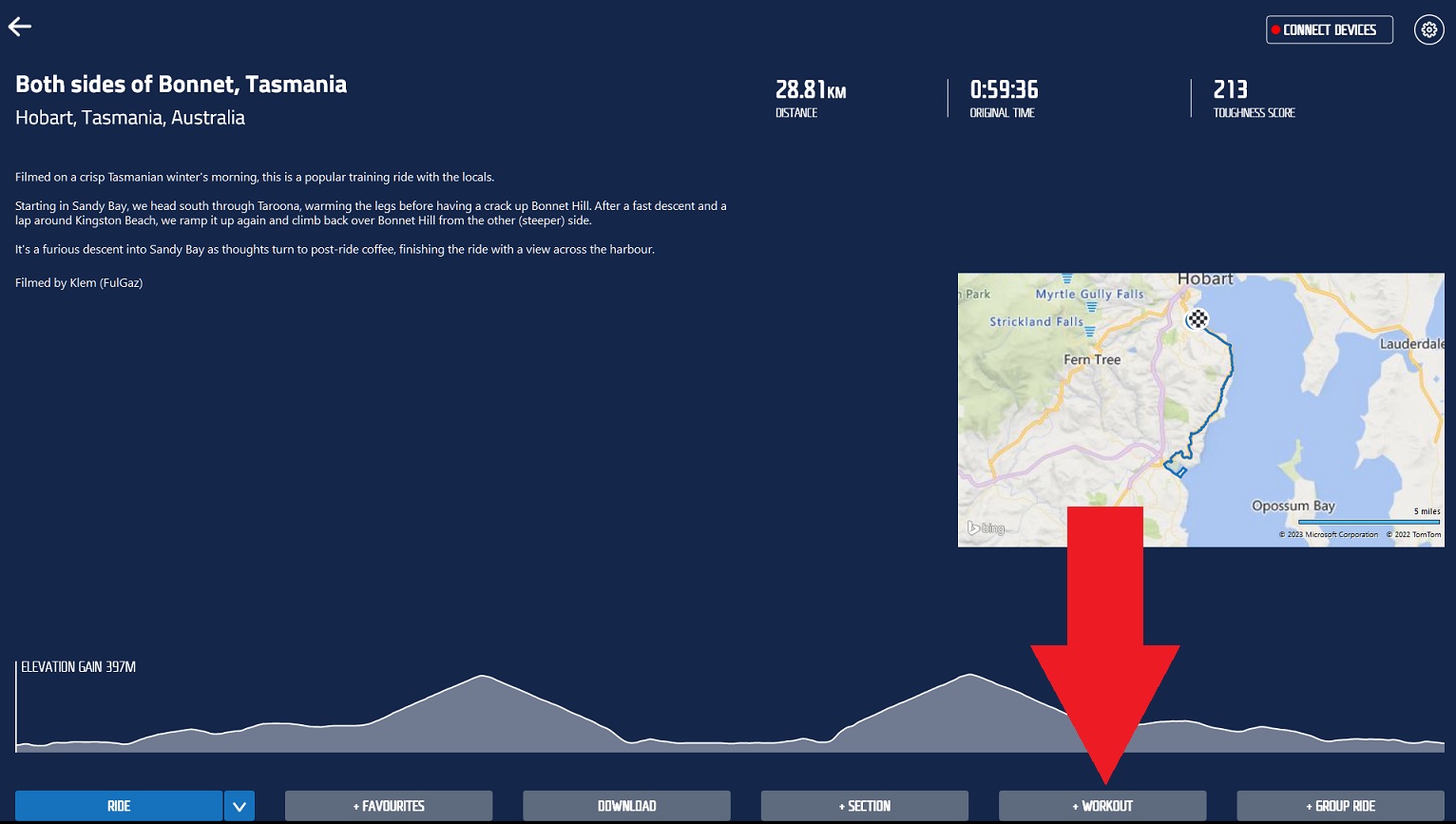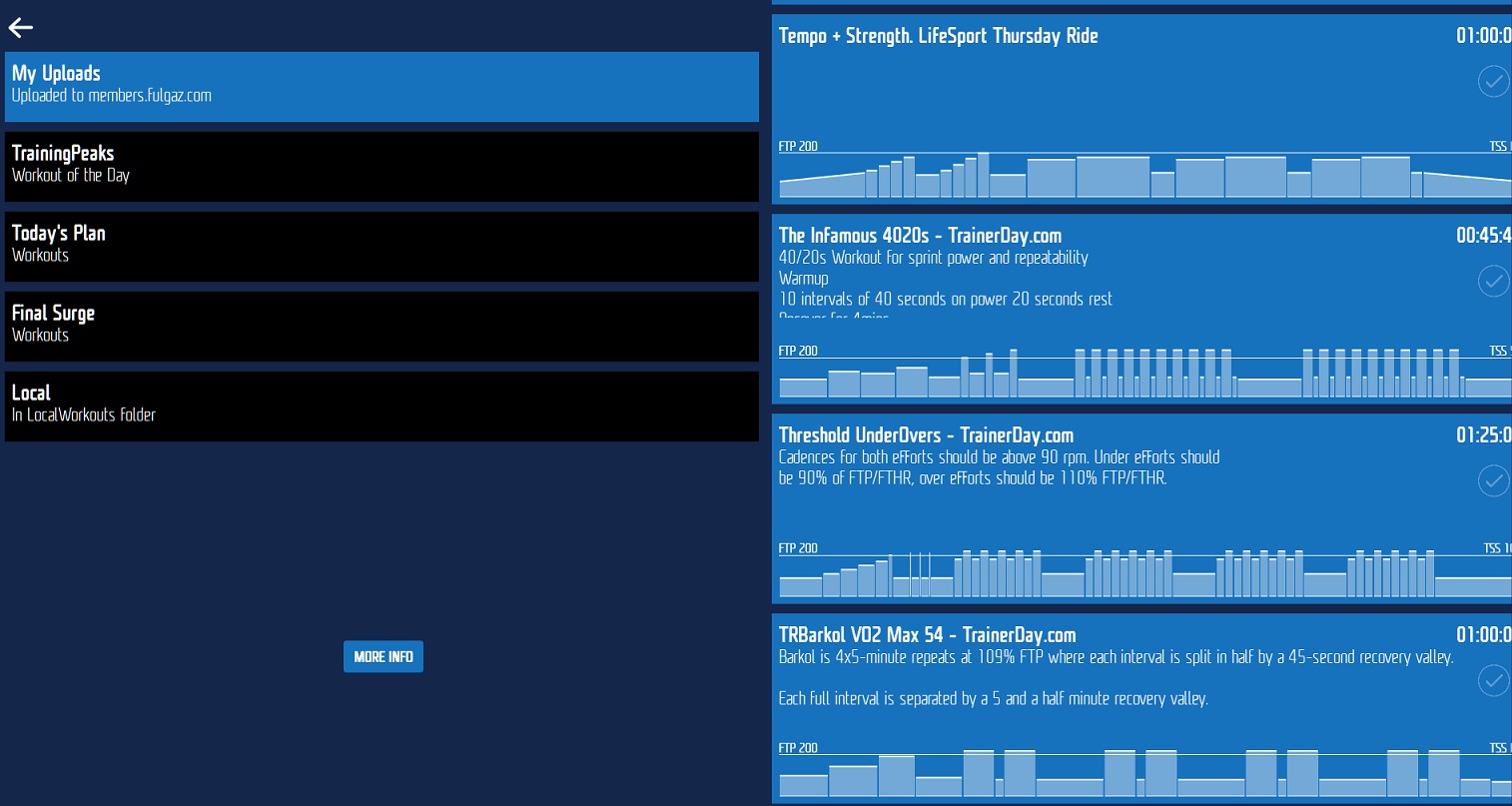 Once you select your workout, it will be overlaid onto the ride.
Then simply hit RIDE to begin your workout!
NOTE: For workouts in FulGaz, please ensure that: