Many FulGaz videos are "Point A to B" style rides, where the start and finish GPS locations are not in the same place. If you were to "lap" these rides, you would be instantly transported from the finish point back to the start after each lap, resulting in some rather eccentric top speeds, incorrect ride distances, plus incorrect post-ride data and route map when uploaded to Strava (or your software of choice).
To maintain the integrity of the ride, point-to-point rides cannot be ridden as laps.
Only rides that start and finish at the same point and that are in the Loops collection in FulGaz can be ridden as multiple laps. You can find all of these rides under the Loops collection in the top menu.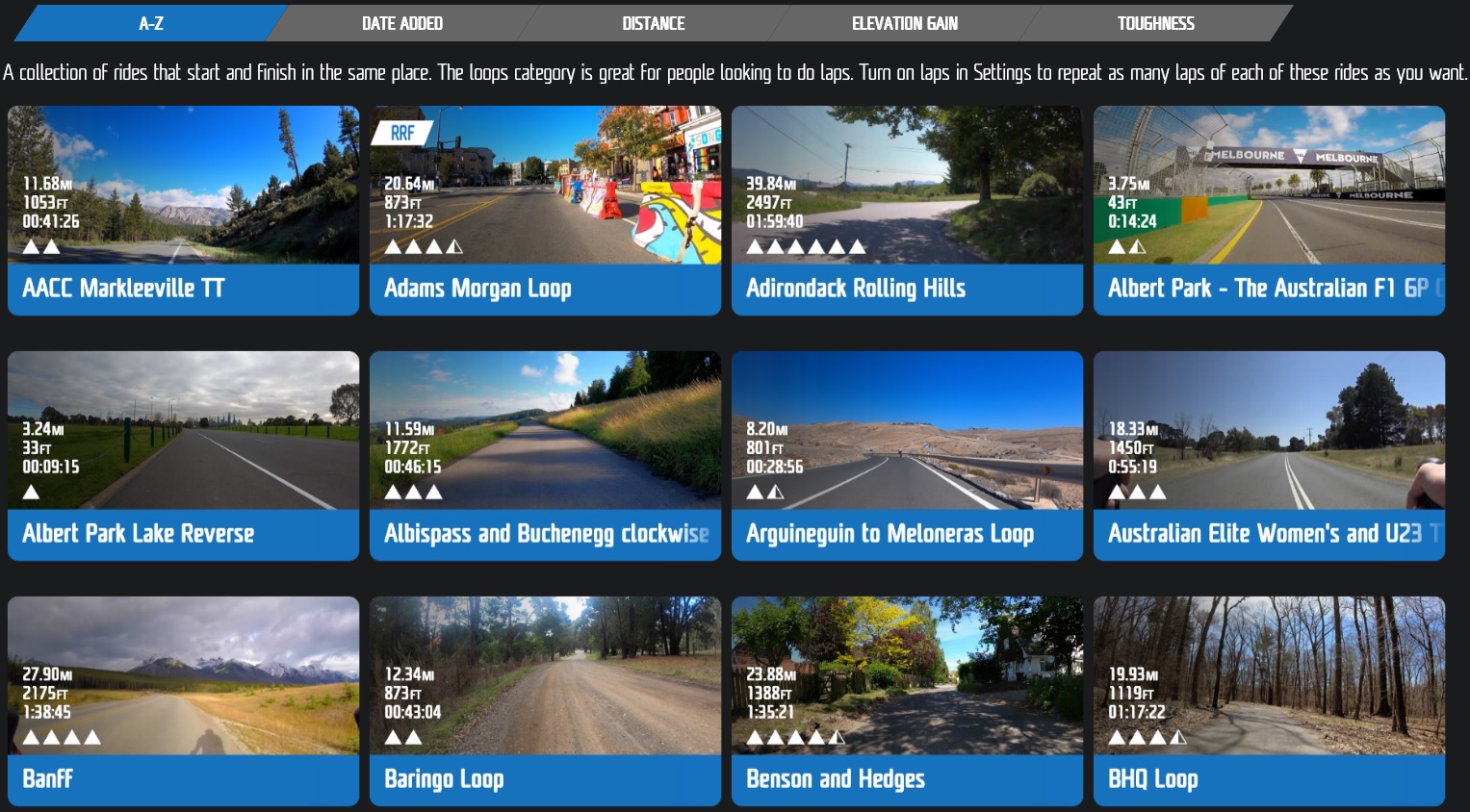 You will also need to set your Ride Mode to Laps in the settings menu.

Riding laps is a great feature and we know you love it, so there are many rides available that can be ridden over multiple laps and we are always adding new exciting loop rides.