Here at FulGaz we pride ourselves on high quality, beautifully curated video content. As recording equipment and data processing technology improves, some of our older videos (mostly recorded in 720p) no longer live up to these high standards. Every now and then we make the decision to hide an older video from public view.
Although the video quality might not be top notch, we appreciate that some of these rides are still fan favourites so there is a way to "unhide" this older content by using a promo code.
First, head to your Member's Page on the FulGaz website and log in.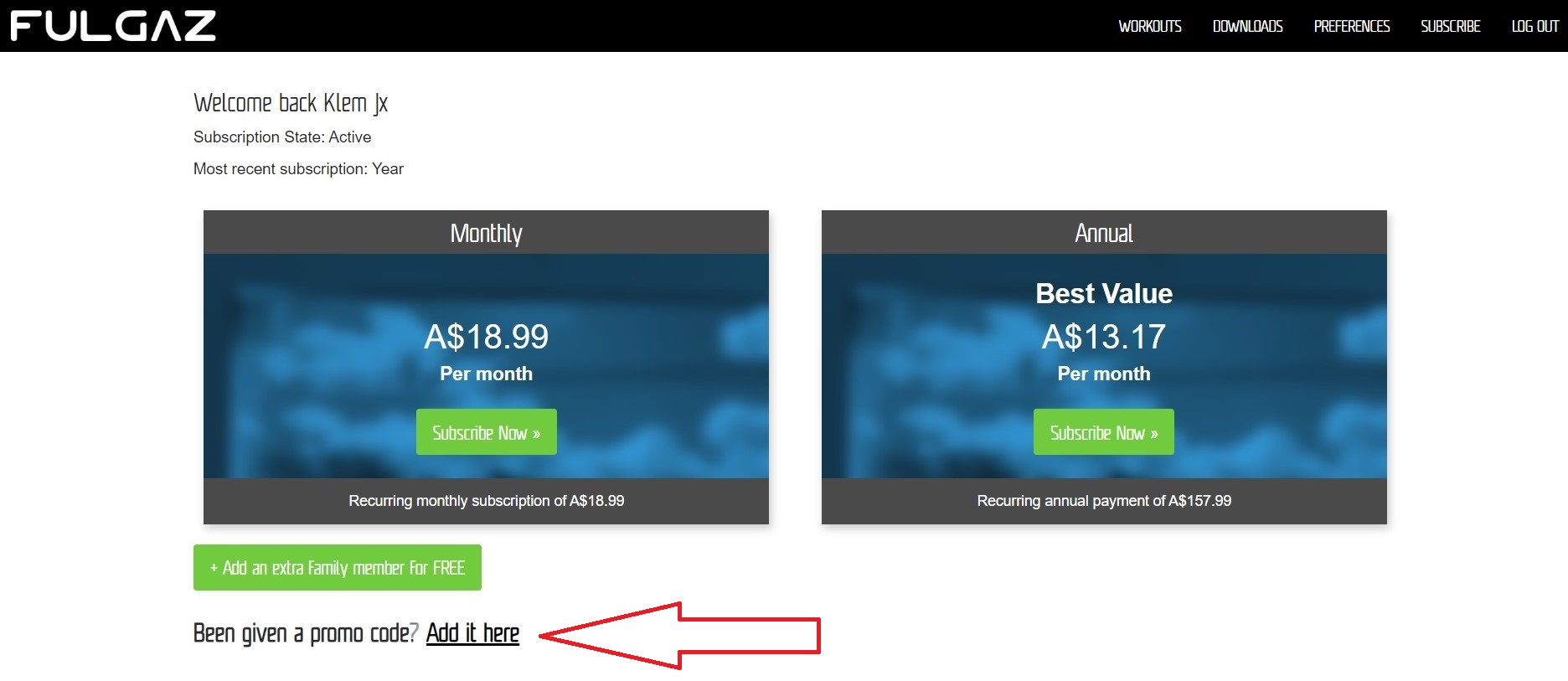 Then next to "Been given a promo code?" click on Add it here.
On the following page, enter the promo code "legacy" into the box and hit Submit.
Once you restart FulGaz, you'll have full access to all the older hidden videos!