You can now browse the full collection of FulGaz rides and your history of rides ridden using an interactive world map!
To access the map, tap on the "pin" icon in the top left corner of the main menu. You can then drag, zoom and scroll to view ride locations across the globe.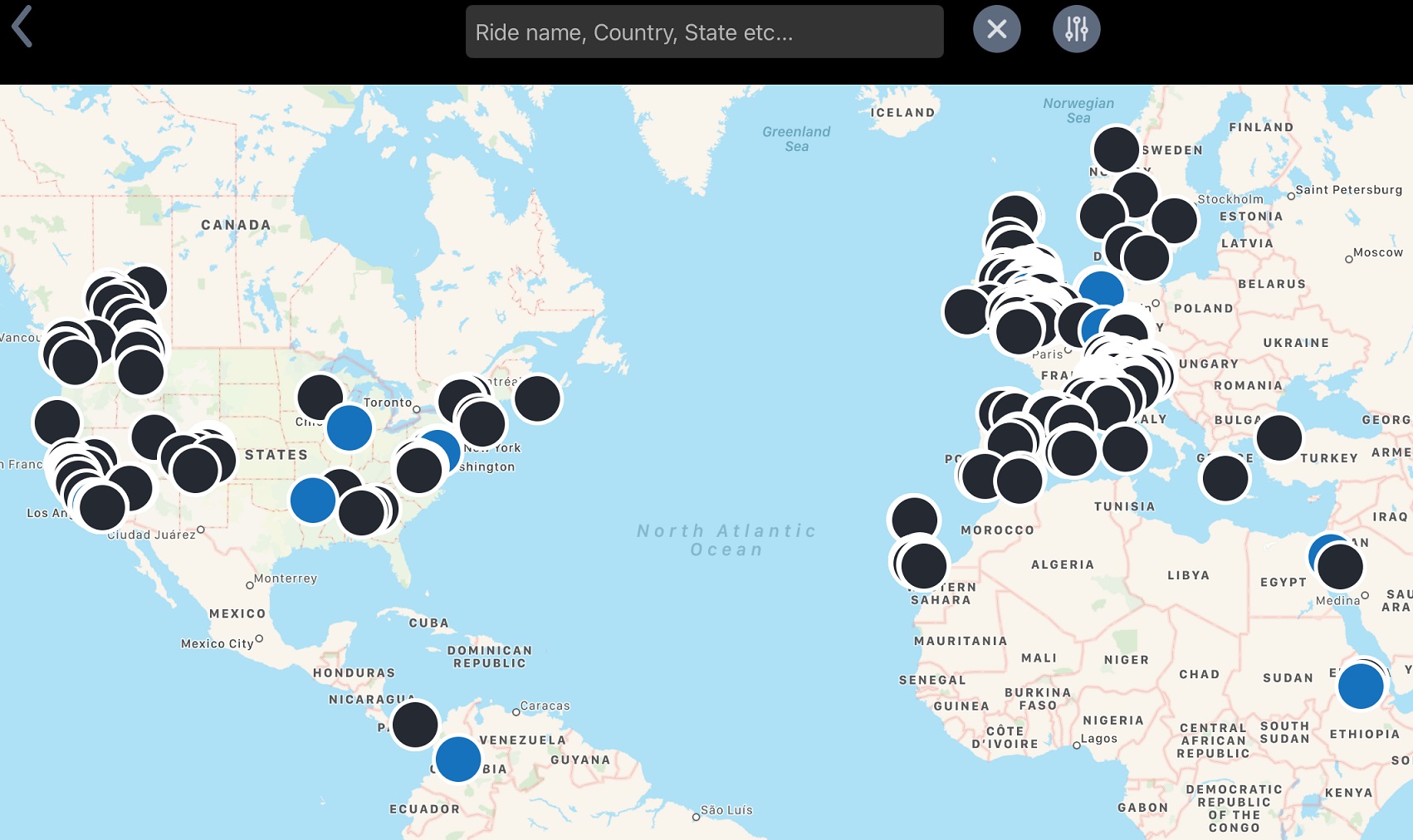 Blue dots = Rides you have ridden before.
Black dots = Rides you have not ridden yet.
Tap on a ride dot to open a summary and course map, then "pinch" the screen to zoom out or tap the "X" at the top of the screen to go back to the full world map view. Tap on the "slider" icon to narrow down your ride selection by category or ridden / not ridden. With FulGaz, the world is your oyster!


NOTE: This feature is not available on Apple TV.