If you have a monthly subscription to FulGaz, you can pause your future payments via your Member's Page. This will put any future payments and your FulGaz access "on hold" until you decide to restart.
When you pause your monthly subscription, the pause takes effect from the date your next month's payment was due. You will still have access to FulGaz until this date. Afterwards, your subscription will be paused and you will not be charged again until you restart your subscription.
NOTE: Pause is only available on monthly subscriptions. As our annual subscription is already heavily discounted in comparison, it's not possible to pause an annual subscription.
Pausing your monthly subscription
1) Log into your FulGaz Member's Page using your account email and password.
2) Scroll down to beneath your subscription options, where you will see the "Pause" option.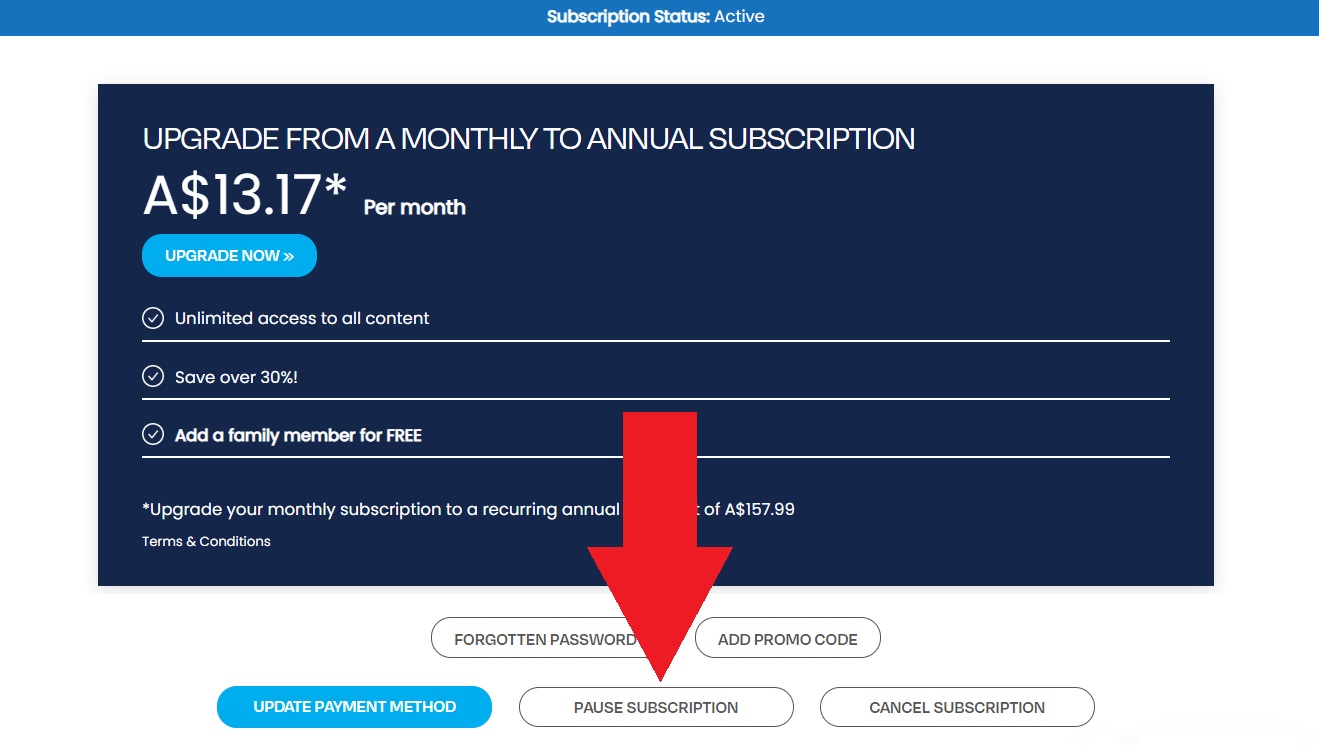 3) Tap on the "Pause" option and then follow the prompts to activate your pause!

This pause functionality is not an "instant pause" of your FulGaz access. For example you cannot pause on a Monday, then un-pause on Wednesday, then pause again for the weekend.
Pausing your subscription pauses your upcoming payments. You will still have full access to FulGaz until the date that your next subscription payment was due, at which point you will not be charged and your account will be paused.
Your subscription will be paused indefinitely until you restart it.