If you have been given a code to use when purchasing your FulGaz subscription, you will need to enter it when "checking out" to purchase your subscription. First, head to the Member's Page of the FulGaz website and sign in using your login details.
Once logged in, choose from either a Monthly or Annual subscription package, then enter your Country and Post/Zip code into the first pop-up box. Before selecting a payment option on the following page, click on the small "Add Coupon" button under your subscription pricing.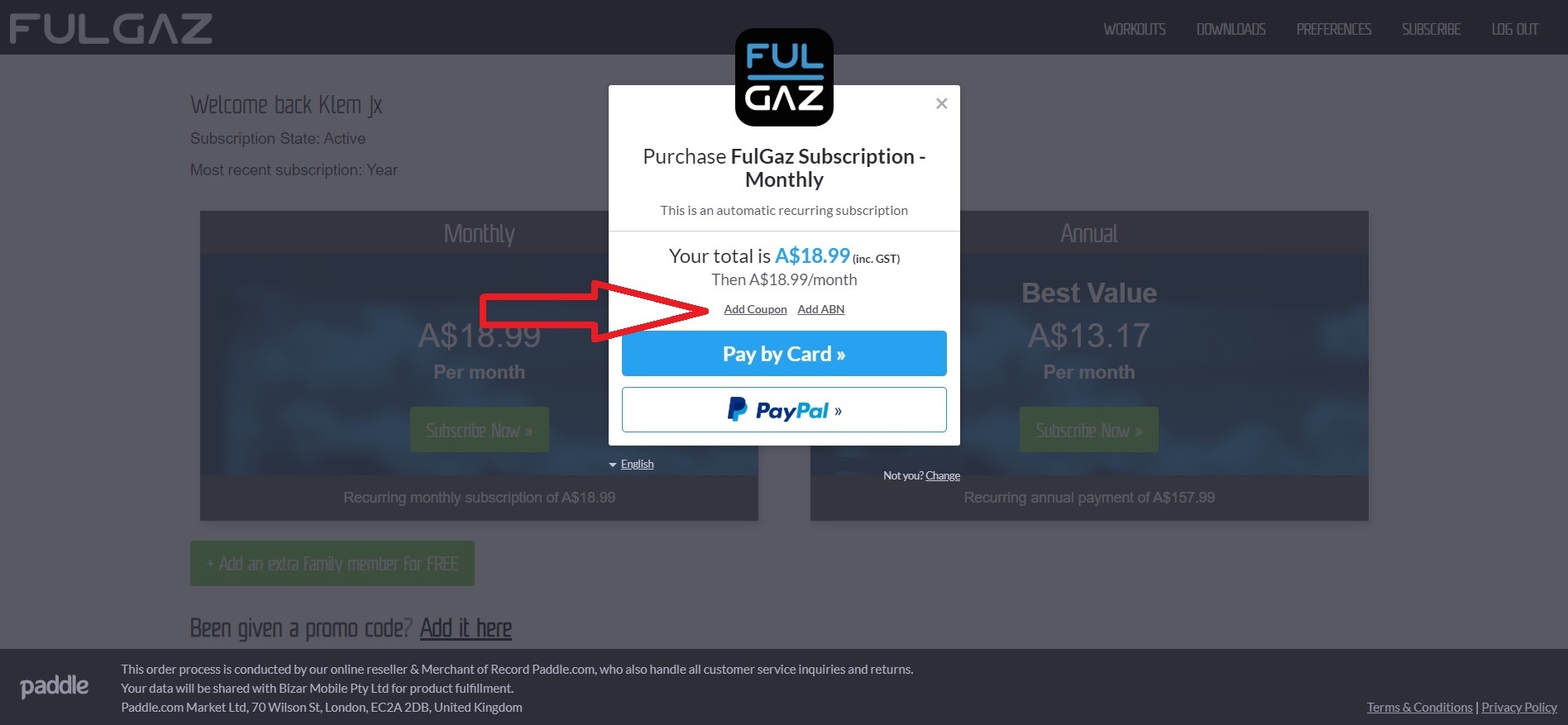 You will then be prompted to enter your promo code into the next box. Type in your code and select "Add Coupon" to continue.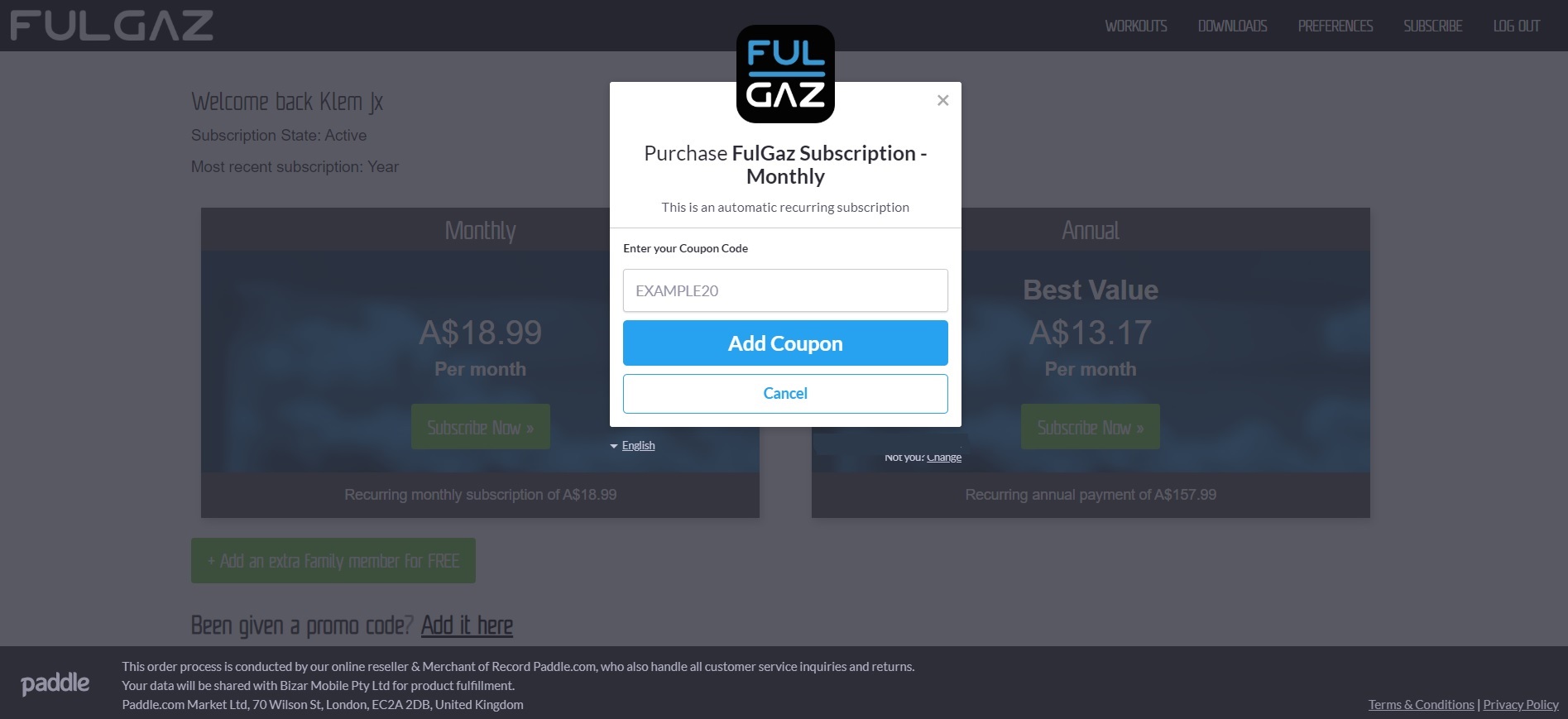 Your promotional discount will automatically be applied to the subscription price. Select a payment method and complete your transaction. Thanks again for choosing to ride with FulGaz!


Note: FulGaz subscription payments are handled through Paddle. A payment to "PADDLE.NET * FULGAZ" will appear on your statement.