If you have been given a coupon code to use when purchasing a subscription, you will need to enter it when "checking out" to purchase your subscription. Note that these coupon codes for subscriptions do not go in the promo code box.
If you have a promo code for group ride invite, special event unlock, or free trial extension, please see this FAQ article on using your code.
Using your subscription coupon code

Firstly, head to your FulGaz Member's Page and sign in using your login details.
Once logged in, choose your preferred subscription package, (if using an Ironman Flex 90 code, these are only valid on annual subscriptions) and agree to the Terms and Conditions.
On the order summary page (before payment) select the "+ Add discount" button under your subscription pricing subtotal.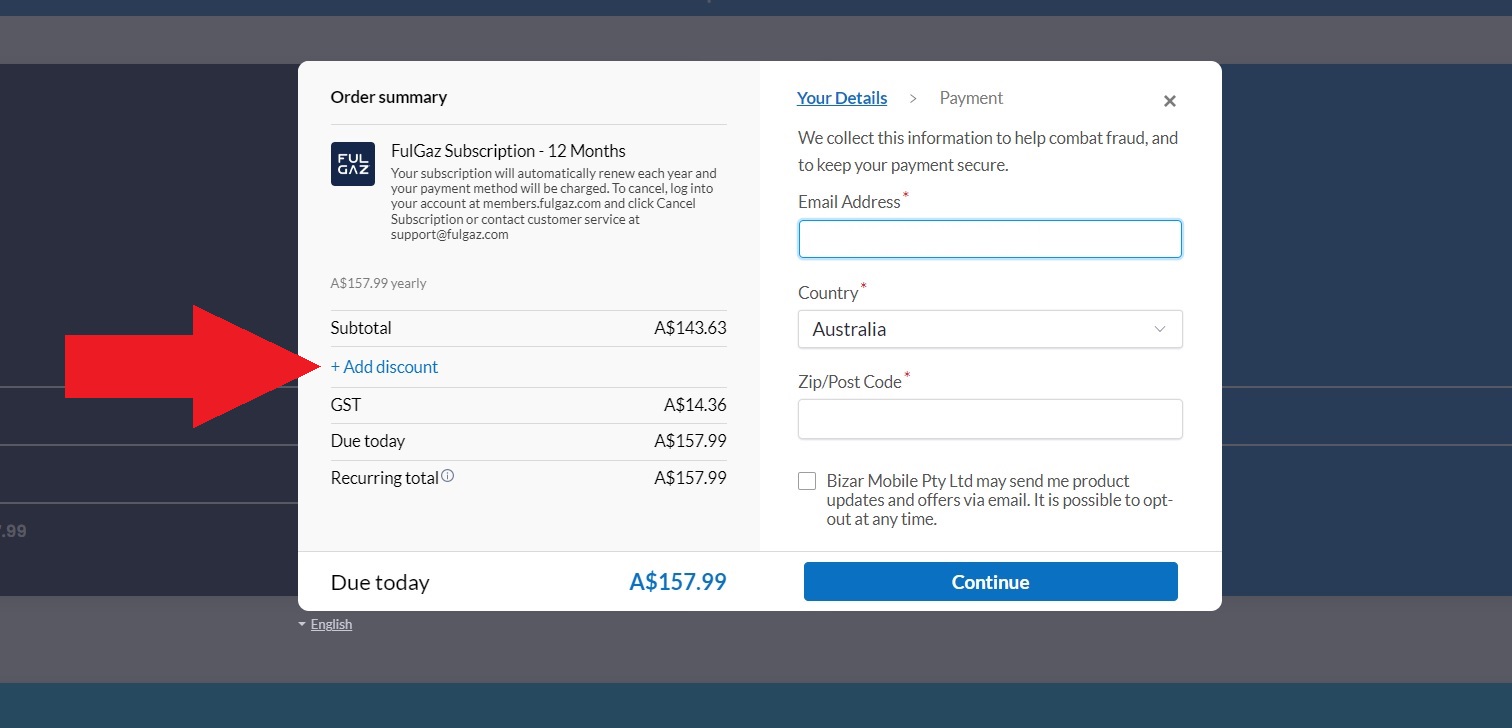 You will then be prompted to enter your coupon code and hit Apply.
Your discount amount or percentage will be automatically applied to the subscription price. Select a payment method and complete your transaction. Thanks choosing to ride with FulGaz!


Note: FulGaz subscription payments are handled through Paddle. A payment to "PADDLE.NET * FULGAZ" will appear on your statement.