If you're a FulGaz subscriber with an ANNUAL Subscription, you can add one family member to your account for FREE! There are a couple of steps involved to set this up. Firstly, your "lucky other" needs to register their own FulGaz account by signing up to the free trial. Click here for instructions on how to do that.
Once they have signed up, you can link them to your account from your Member's Page on the FulGaz website.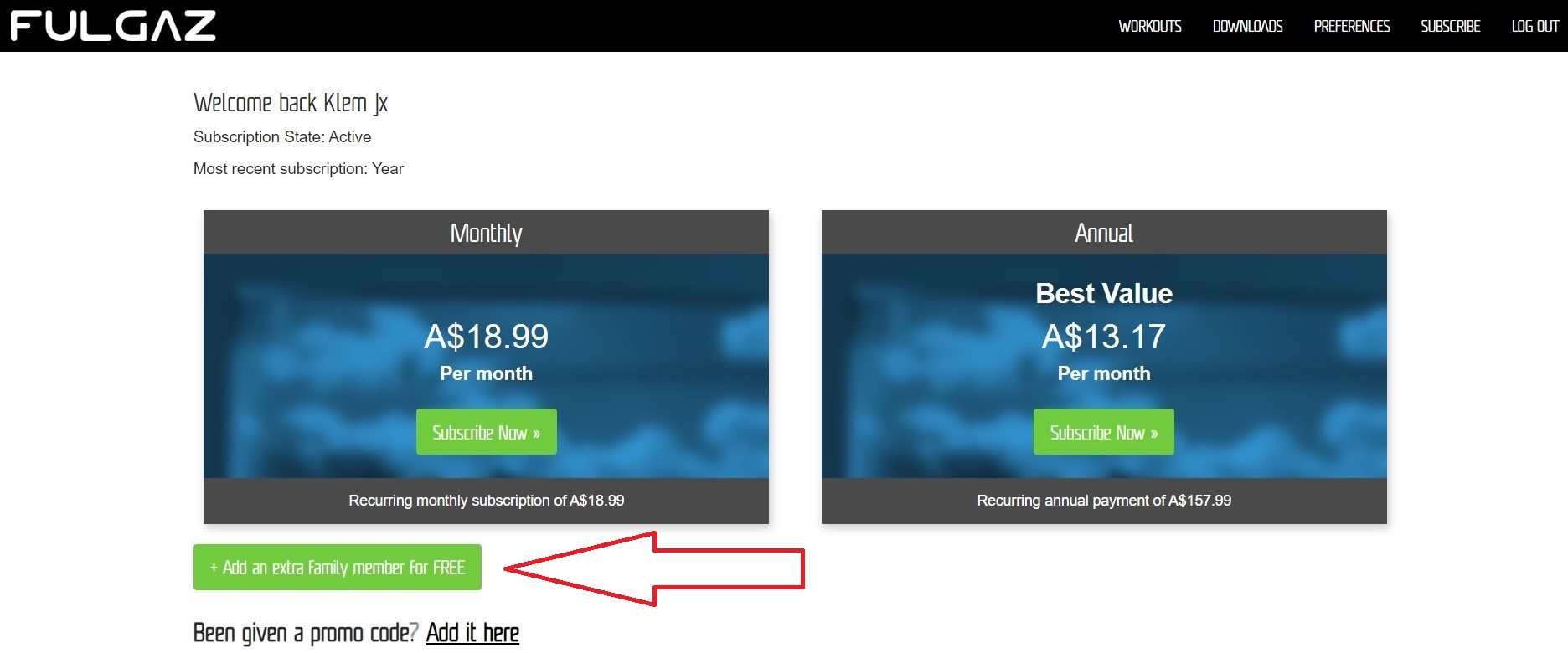 Sign into your account (not theirs) and underneath the Monthly/Annual subscription options, click on the green "Add an extra Family member" button.
On the following screen, enter their email address into the box. Make sure this is the same email address they used to register their FulGaz account with. If the email address you enter isn't in the FulGaz user database, it will not work.


Click "Add Family Member" and that's it! Your accounts are now linked for FREE!
Once you have successfully linked the account, they can either riding using their own device, or you can add them to your device user list.
See: How to add a second user to your device.
You can check to see if this has been successful by logging into their Member's Page and viewing their updated subscription status.

Their status will have changed from trial to active. Happy family FulGaz-ing! :-)