You can add FulGaz rides to your favourites by tapping "+FAVOURITES" next to the RIDE button on the ride's preview page.
To remove a ride, simply tap the button again at any time (it will change to "-FAVOURITES" if a ride is already in your favourites).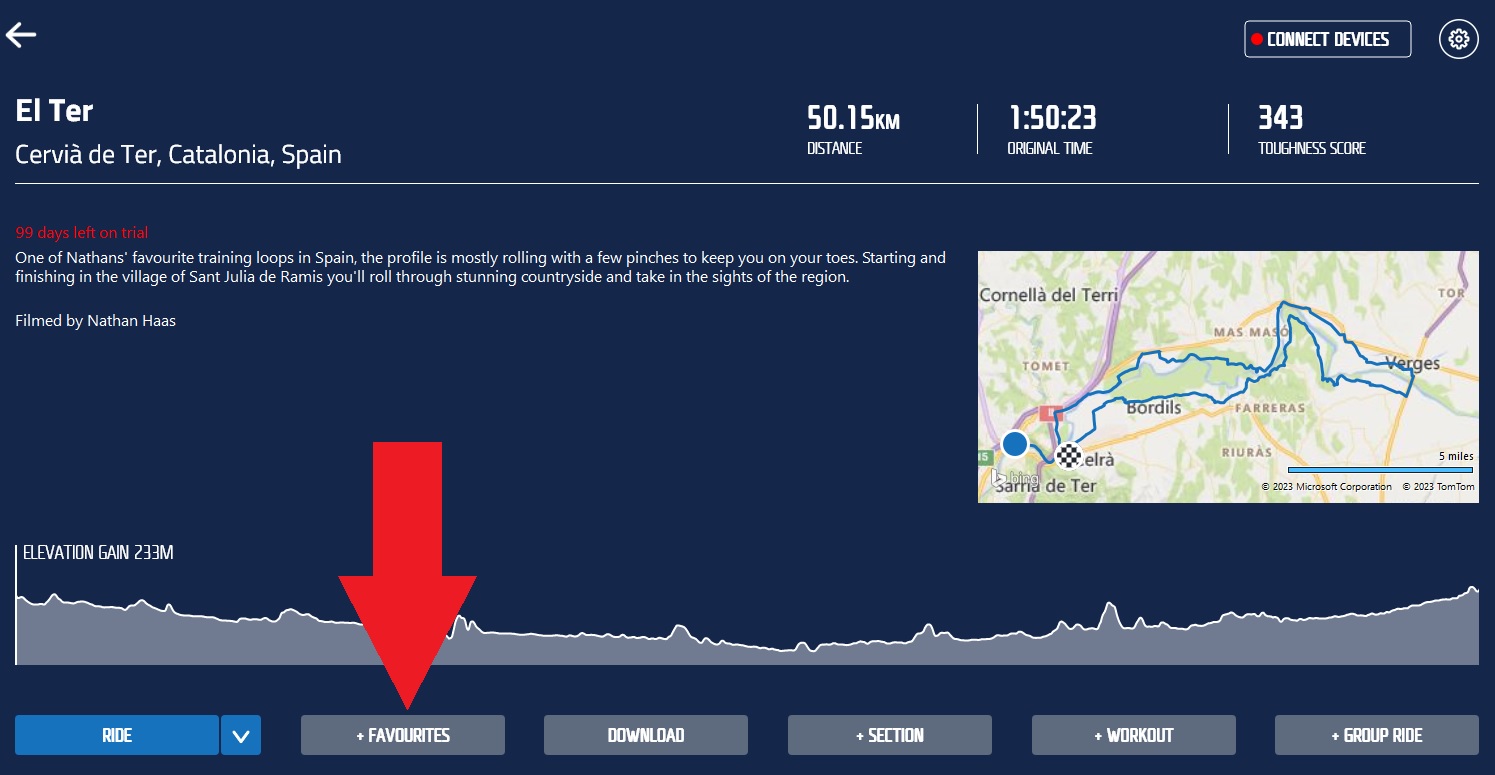 You can find all of your favourites, plus any sections or group rides that you create, in the YOUR RIDES collection on the main menu.