Only want to ride a partial of a course? Need to train the finishing 30kms of an Ironman route? Or perhaps the top half of a longer climb? Using the new Ride Trimming feature in FulGaz, you can now select a portion of a longer ride and save it as your very own "section" to ride!
To create a section, select the ride you would like to use, then tap the "SECTION" option.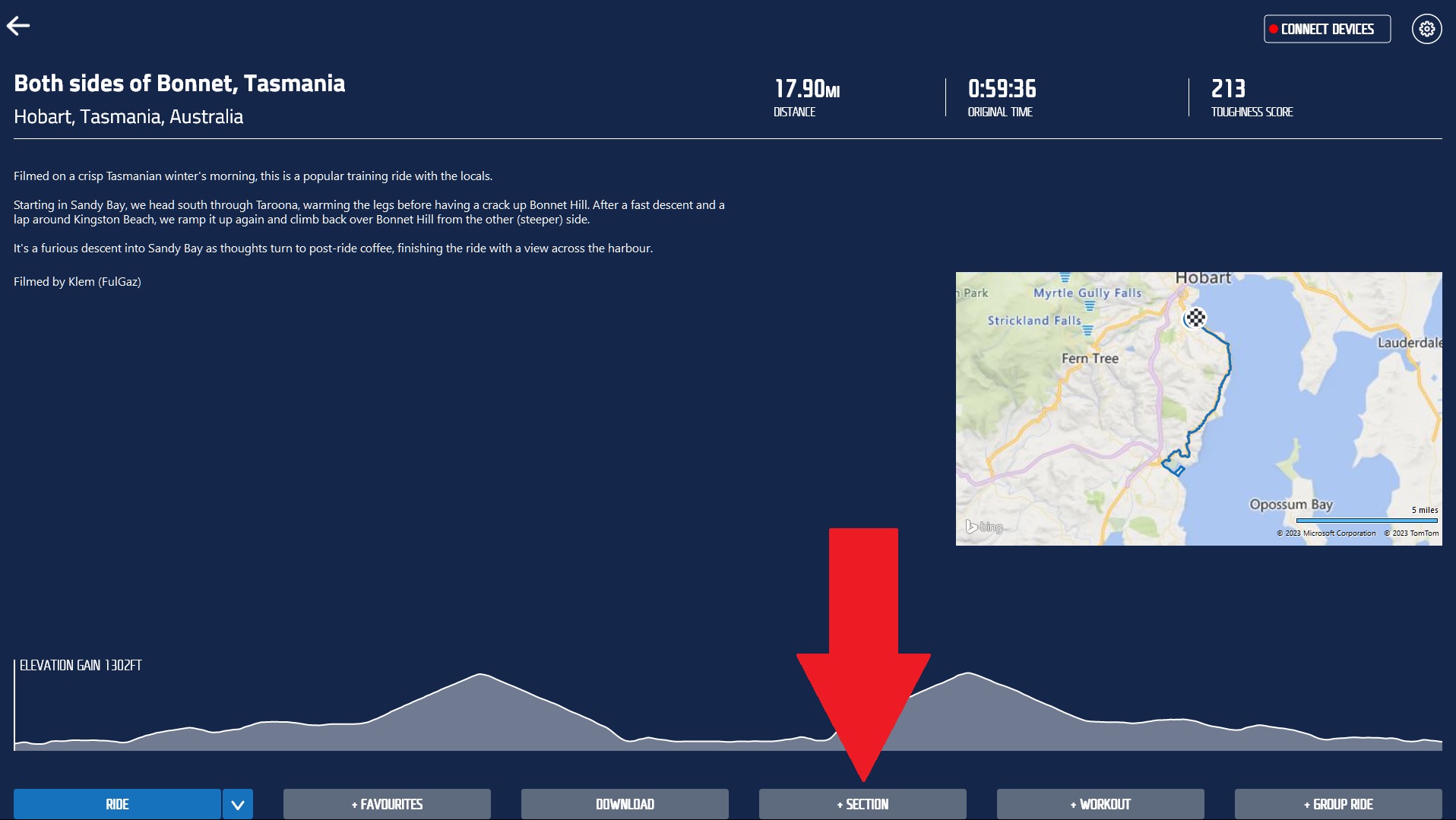 Drag the start and finish course markers to your desired points. Alternatively, you can enter the exact start and finish distance points directly into the boxes in the top row.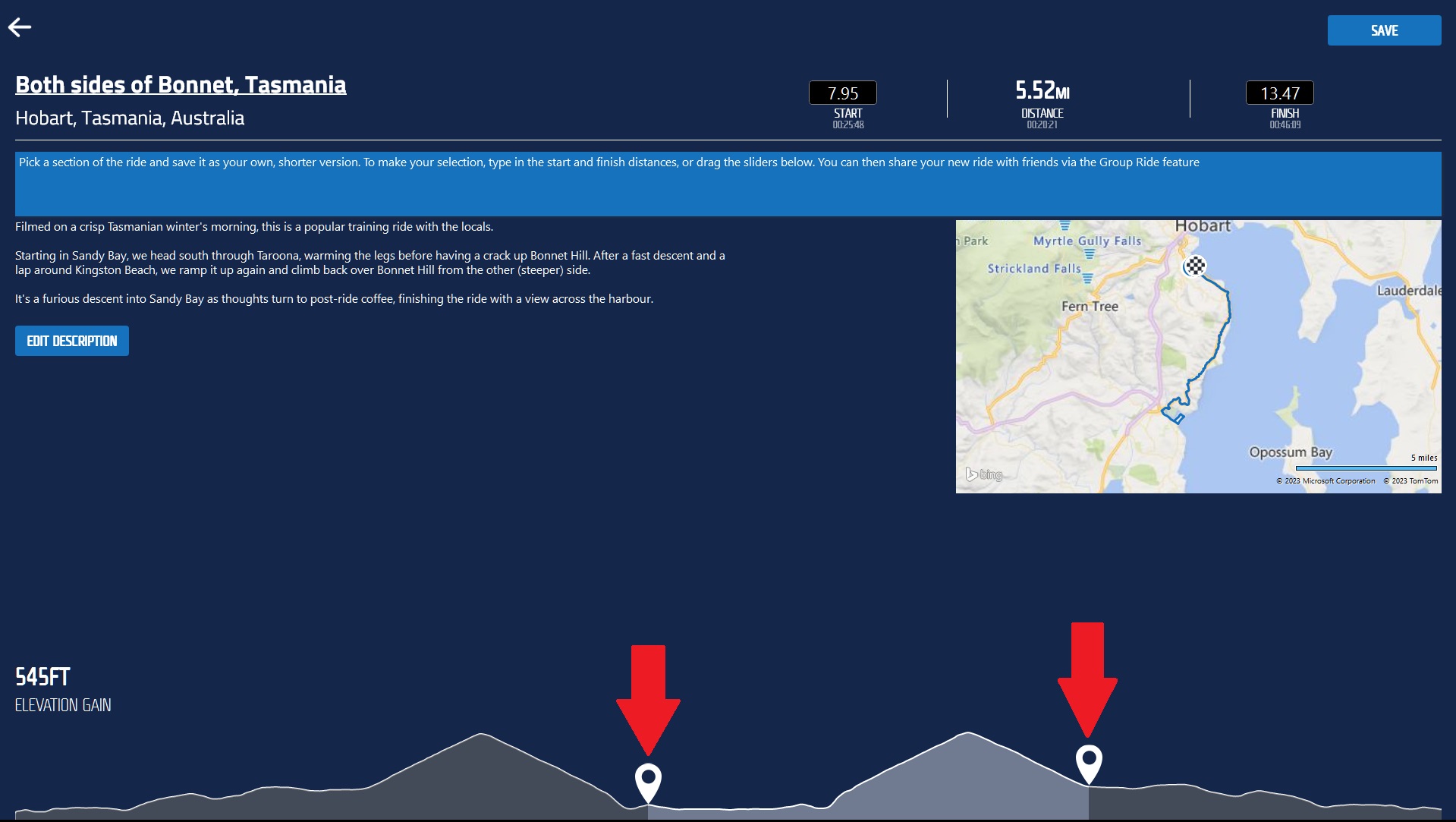 It's a good idea to give your section a unique name. Tap on the name of the ride (top left) to edit the name to something that is memorable to you, then hit save. You can also edit the description of the ride if you like to add your own course notes or instructions.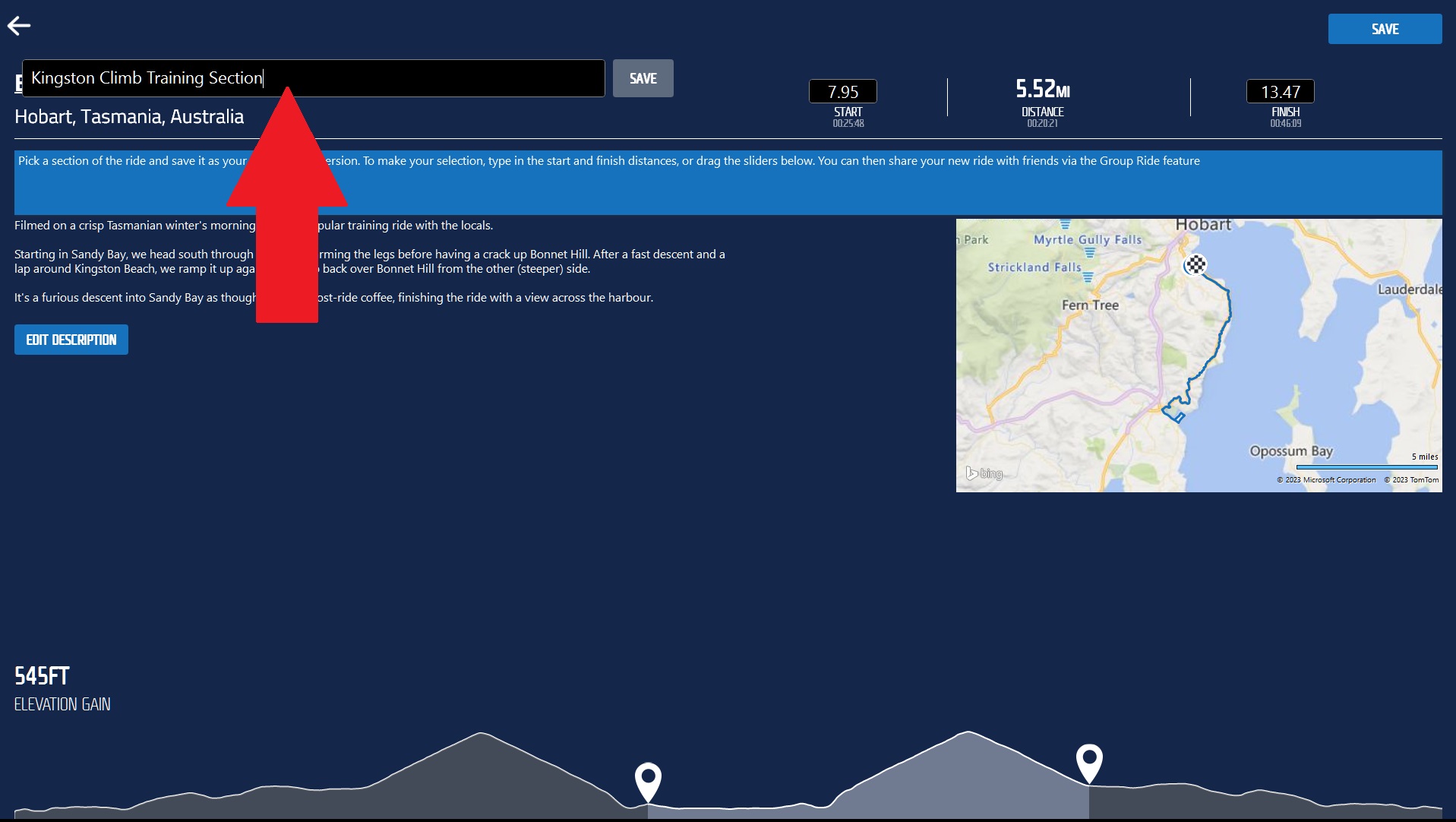 Once you're happy with your section, hit "Save" in the top right corner.
Your new section will then be saved and ready to ride! You can find all your created sections under the "YOUR RIDES" menu item within the FulGaz main menu.
By tapping on your chosen section, you can edit the course and other details, as well as delete your section if you no longer need it.


You can also use a section for a group ride! Once you have created a group ride using your section as the chosen course, your friends will be able to view it after entering your group ride code (either for the first time or previously).
RELATED: How to create a group ride on FulGaz