With around 1000 rides available and more high quality 4K videos being added every week, finding your ideal ride can be a little daunting at first. Luckily, FulGaz offers a number of ways to narrow down your ride choices.
You can search the ride database either on the FulGaz website or directly in the app, with each offering slightly different search features.


1) Searching via the FulGaz website
The entire ride database is available to search on the ride page of the FulGaz website! Here you will find ALL the FulGaz videos listed in Alphabetical order, plus a number of useful filtering tools to help narrow down your selection.
https://fulgaz.com/fulgaz-rides/


You can filter the main list by…
Country
Ride distance
Duration (time taken by the rider who filmed the course)
Elevation gain
Toughness (a calculation based on time and climbing, higher = harder!)
Clicking on any of the rides will open a new page, where you can view the full description, route map, route profile and even watch a preview of the ride. If you make a note of the ride name, you can then search and select it from within the app next time you ride!


2) Searching within the app
Across the top of the main ride page, there are a number of categories splitting the videos into different types. Here you will find rides grouped by New, Easy, Hilly, Loops and other categories.


If you find a video you would like to ride later, select it and from the ride description page add it to your favourites. It will then appear in your Favourites bar on the main page, making it easy to find next time!


World Map!
You can now browse the full collection of FulGaz rides using an interactive world map! To access the map, tap on the "pin" icon in the top left corner of the main menu. You can then drag, zoom and scroll to view ride locations across the globe.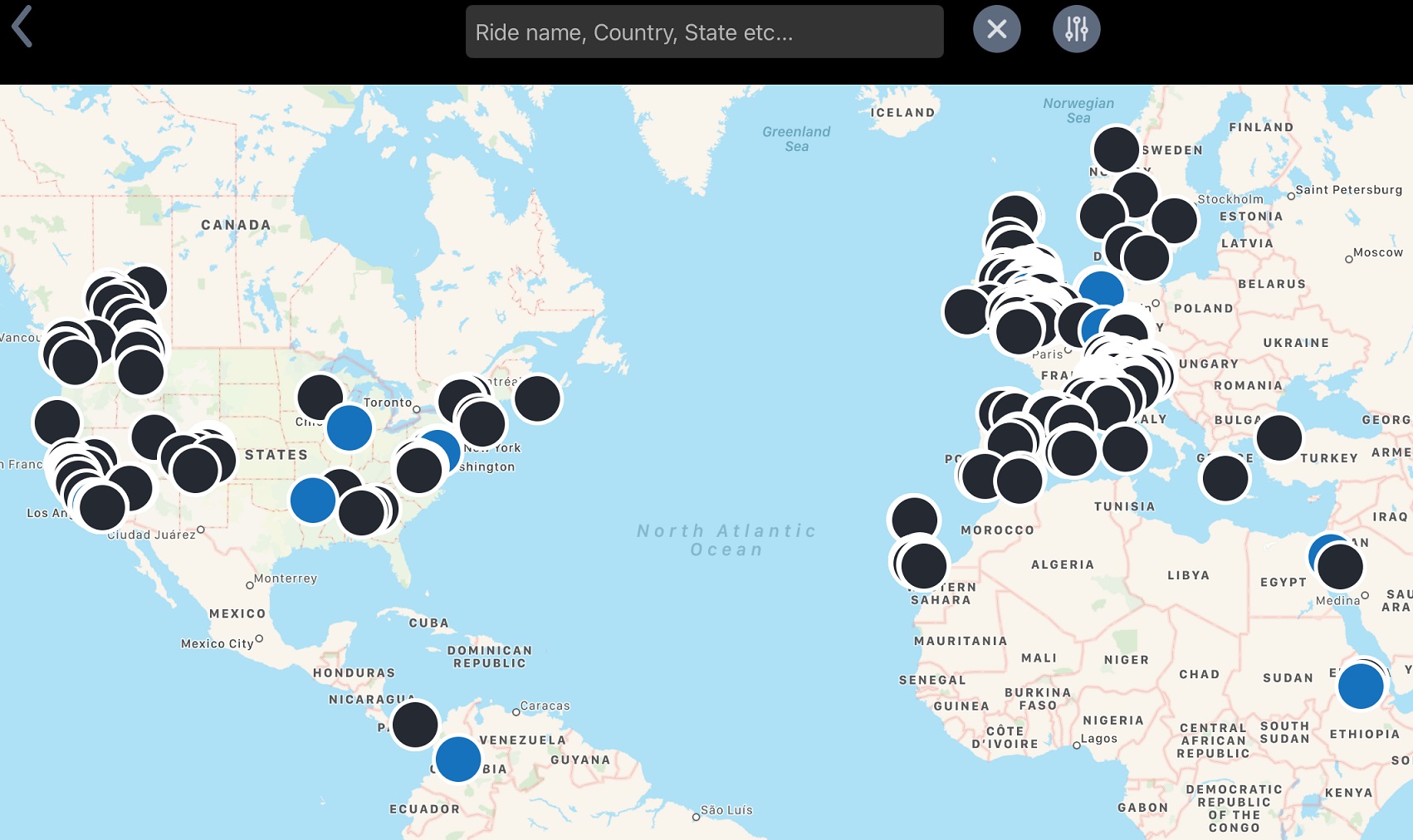 Blue dots = Rides you have ridden before.
Black dots = Rides you have not ridden yet.
Tap on a ride dot to open a summary and course map, then "pinch" the screen to zoom out or tap the "X" at the top of the screen to go back to the full world map view. Tap on the "slider" icon to narrow down your ride selection by category or ridden / not ridden. With FulGaz, the world is your oyster!


NOTE: This mapping feature is not available on Apple TV.
Can't find a video you rode previously? It could be hidden, click here to understand why.