By default, FulGaz simulates outdoor gradients accurately. Although it will vary slightly between different trainers and smart bikes, a 10% climb in FulGaz will feel like a 10% climb outdoors!
You can adjust this feel by changing your Slope Scaling. These settings works in a similar way to Zwift's single "Trainer Difficulty" slider, except in FulGaz you get a separate setting for uphill AND downhill.
Adjusting these settings does not affect your speed in FulGaz - that is always dependant on your power output - it merely adjust the way an uphill or downhill will "feel" when you ride it.
To find these settings, click on the "cog" icon in the top right corner of the main screen, then scroll down and select Advanced Trainer Settings.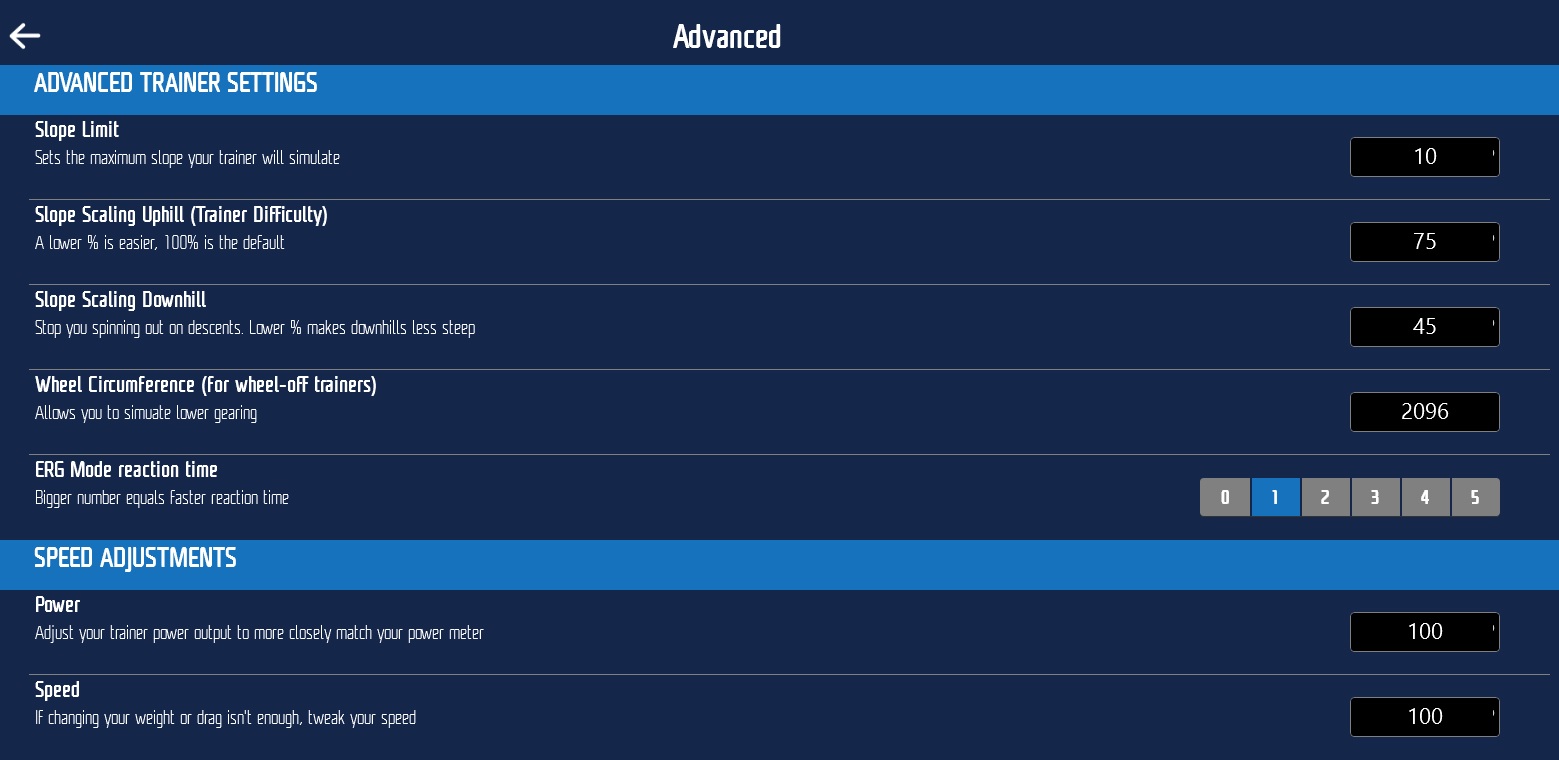 There are three settings you may want to adjust:
Slope Scaling Uphill: This is the "feel" of the climb that FulGaz sends to your trainer and the most useful setting. The default 100% setting means an 8% incline will feel like an 8% incline! Reducing this percentage will make uphills feel easier. It will NOT affect your speed, it merely simulates a shallower gradient. It's also useful if you find yourself without enough low gears.
Slope Scaling Downhill: The same as above, but for the descents! At 100% you can often spin out (run out of gears) and have to "coast" on the trainer, just like you would on the road. If you do not want to spin out, reducing this setting will enable you to keep producing power on the descents.
Slope Limit: This is the MAXIMUM uphill gradient FulGaz will send to your trainer. The default is 25%, which is a STEEP climb. Some trainers may not even be able to replicate a climb this steep. If you are experiencing wheel slip (wheel-on trainers) or your trainer is clamping down too hard, try reducing this to 15% and adjust from there.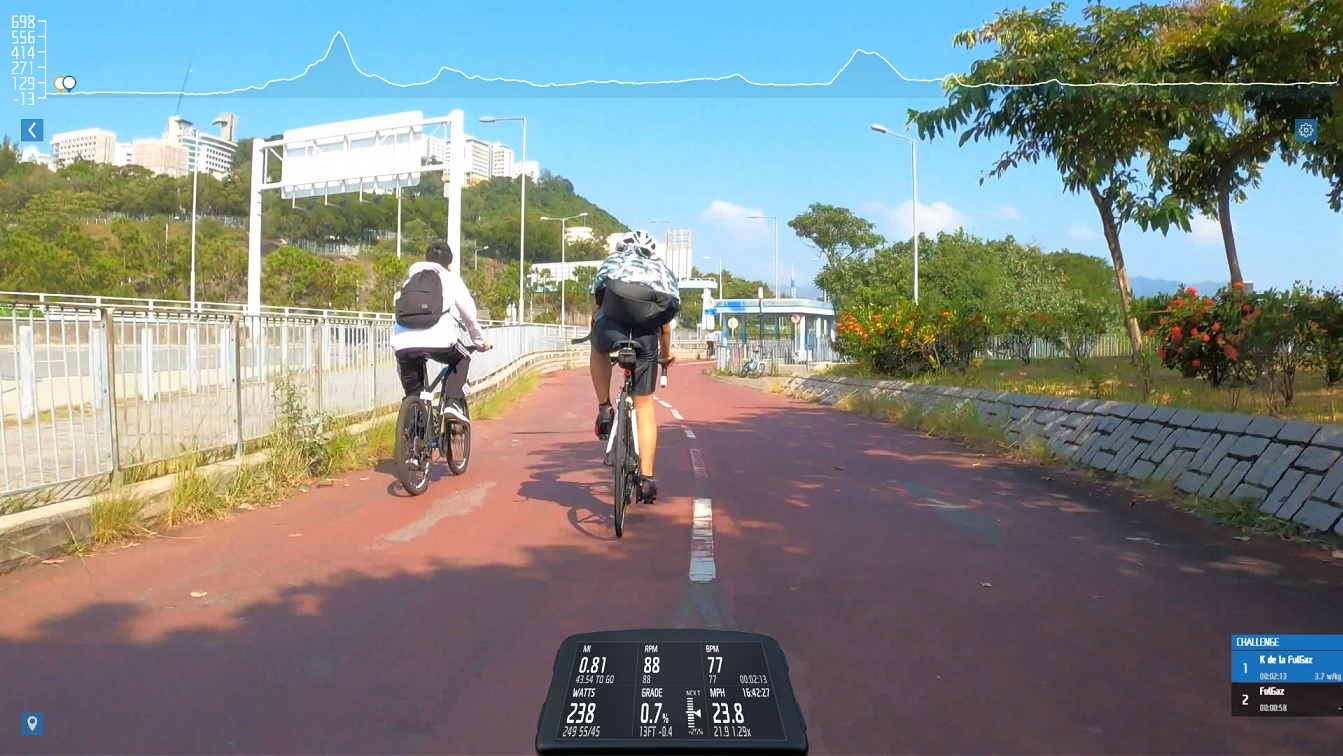 Less virtual, more reality. Enjoy the ride!

A note for Zwift users: To get a similar ride feel to Zwift in FulGaz, you will need to reduce ALL your slope scaling settings. By default, Zwift cuts all climbs in half and all downhills are actually quartered! It makes the climbs feel easy. To get a similar feel to Zwift, you'll need to reduce your Uphill Slope to 50% and Downhill Slope to 25%.