All your previous FulGaz ride data is stored within the app and can be accessed afterwards at any time from the settings menu.
This ride history is intended as a back-up in case of a failed upload and is only stored locally on the device the ride was undertaken on. It is not synced with other devices you have FulGaz installed on and is not stored on the FulGaz servers.
If you uninstall the app from your device, your ride data will also be deleted!
Your recent FulGaz ride data is stored within the app on the device that you rode it on. This can be accessed from the settings menu. Select the Settings "cog" in the top right hand corner of the main menu to access the settings menu, then select Ride History.
NOTE: This data is stored locally any not synced between devices you may have FulGaz installed on. It is also not designed as a full "career history" of your FulGaz rides. It's simply a back-up in case of a failed automatic upload or missing post-ride email.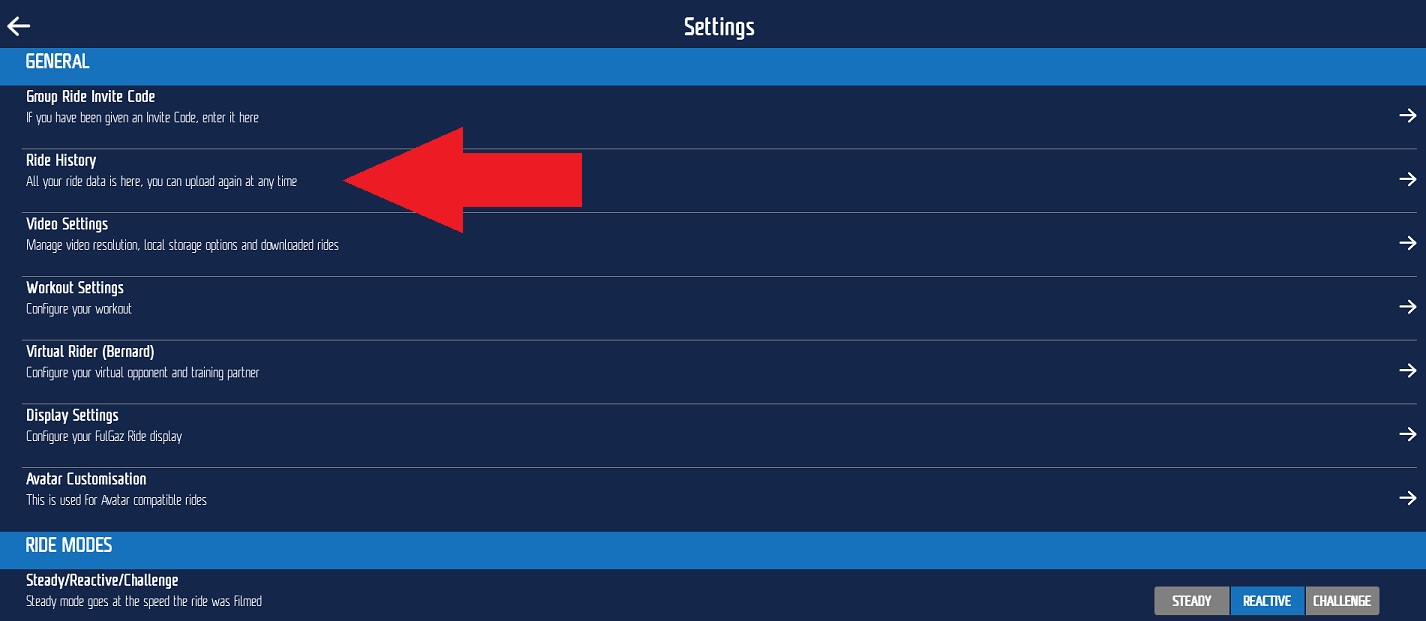 In your Ride History you will find a list of your previous activities. Select the one that has not uploaded and on the following screen, tick the Upload Ride Data tick box, then select Done.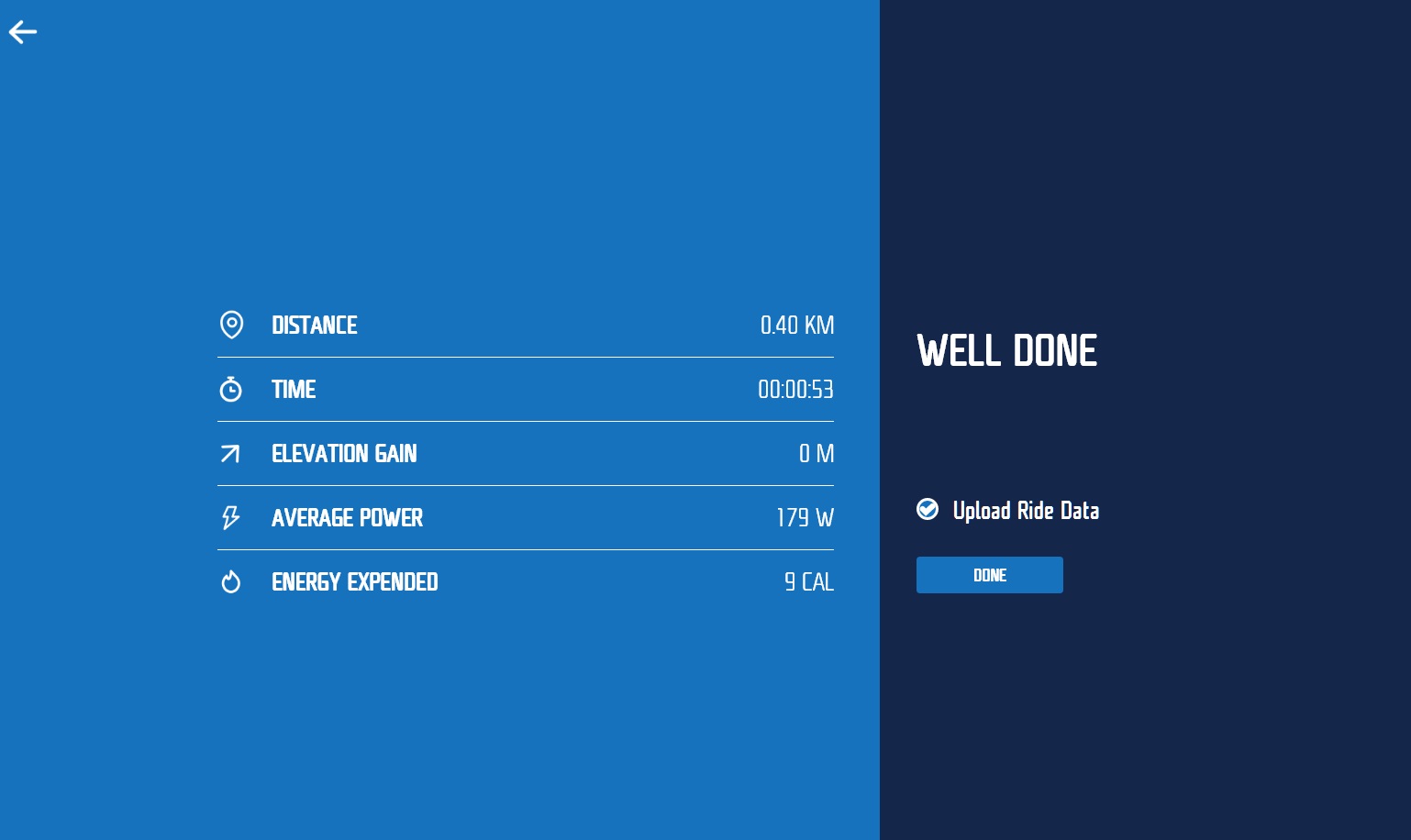 This will trigger a new upload to your linked accounts (Strava, Training Peaks, etc) and also re-send the post ride email containing the FIT file.
A note for Apple TV users: If your Apple TV device runs low on space, the tvOS will automatically overwrite data it deems unnecessary in order to create space for new files. This may include some of your ride data and video files. This is unfortunately outside of our control.