Connecting your Strava account to FulGaz is easy and once authorised, FulGaz will automatically sync all your rides across to your Strava account each time you upload after a ride.
To connect your Strava, simply log into your Member's Page, then navigate to Partner Integrations.
Under the Connect heading, click on "Connect" next to Strava, then authorise the connection on the following page. You can also link your TrainingPeaks, TriDot, Final Surge, and Today's Plan accounts to FulGaz from your Member's Page.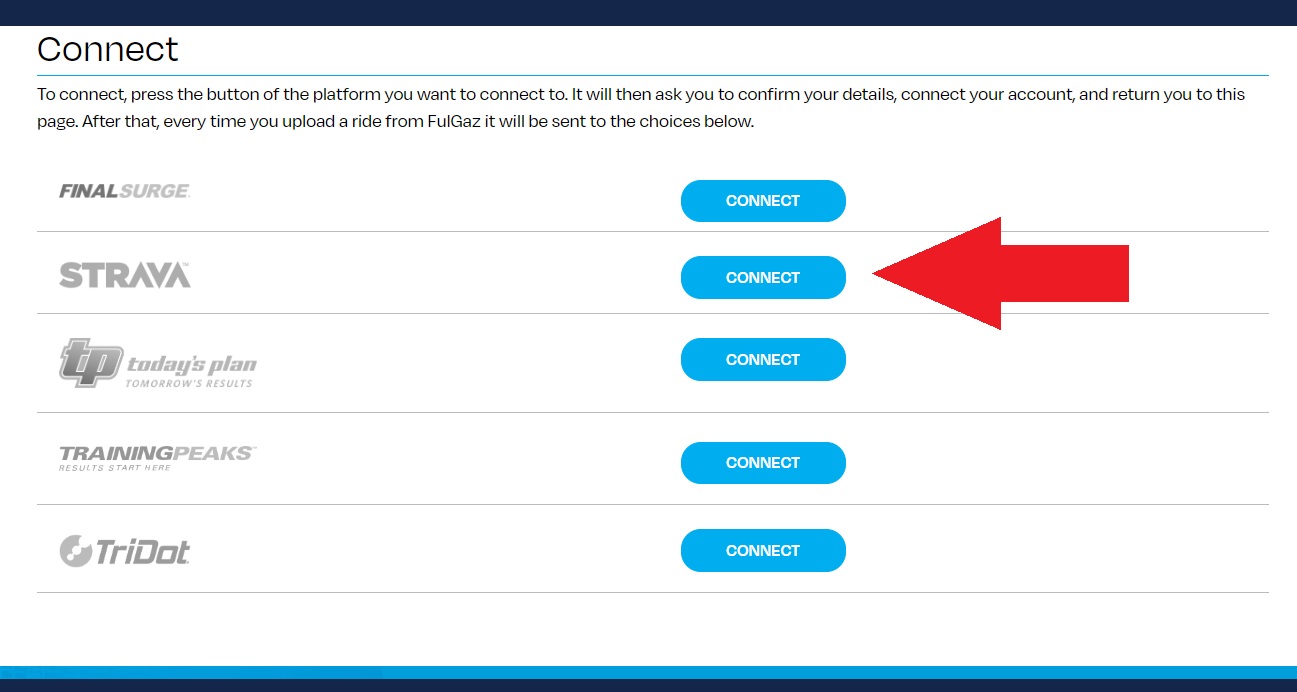 If your FulGaz rides have stopped automatically uploading to Strava, you may need to revoke access and reconnect the two accounts. Please see this article for more information.