FulGaz gives you the option of two different displays for your on-screen ride data. The virtual bike computer and also the classic HUD, with data neatly displayed on either side of the screen.
Switching between display options is easy. Simply head to the settings menu (click the "cog" in the top right corner) and select Display Settings. Under HUD Style, choose from either the heads up display or the bike computer. You can also select the display size of the bike computer.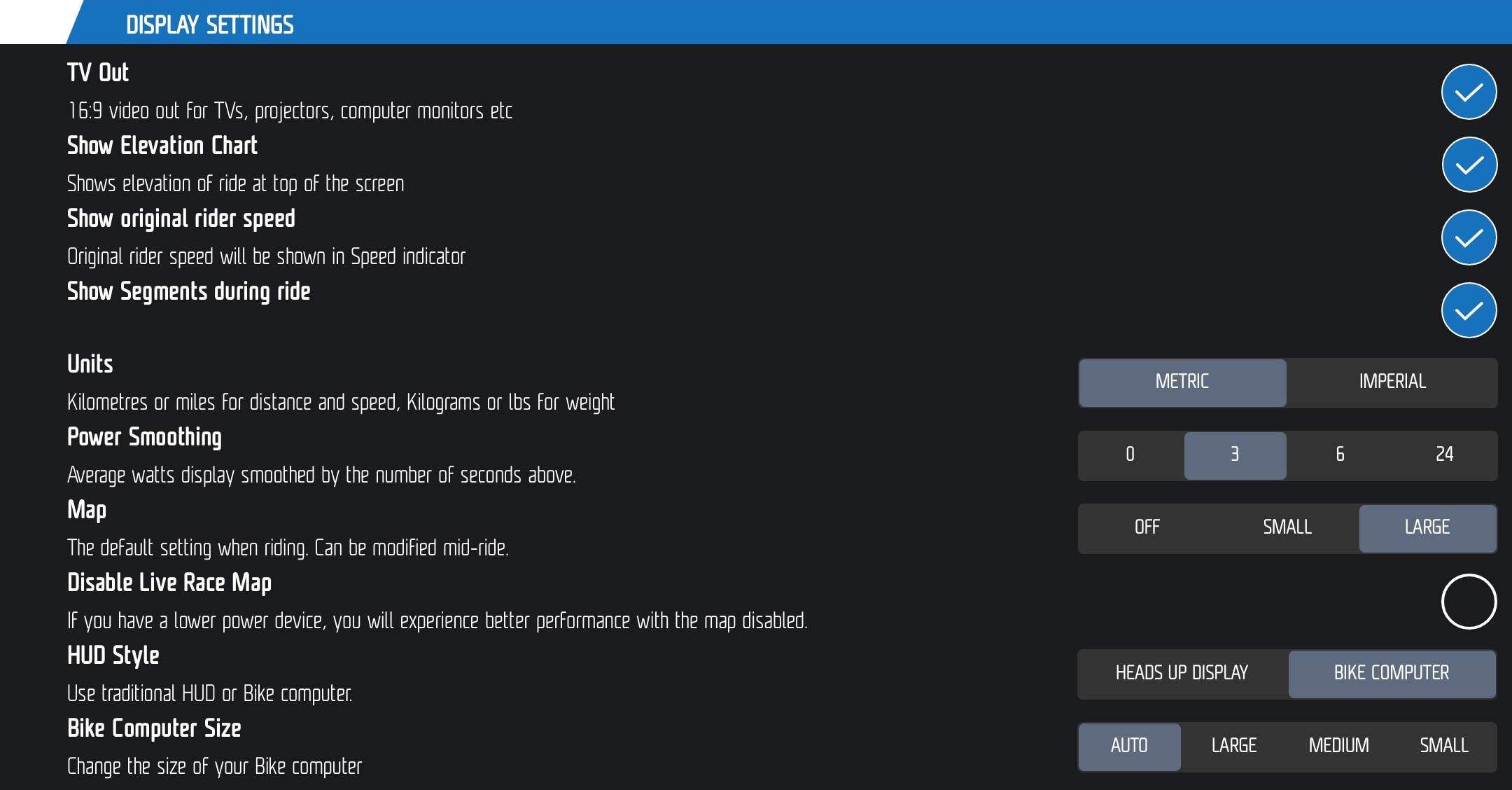 Virtual Bike Computer
When using the Virtual Bike Computer, all your important metrics are displayed neatly on the virtual device tucked at the bottom of the screen. This gives a very realistic and similar data view to where your handlebar-mounted bike computer would be on an out-front mount.
This view positions all your data right where you want it. Using the Virtual Bike Computer also clears up much more of the screen, allowing you to further immerse yourself in the beautifully shot high definition videos that FulGaz has to offer.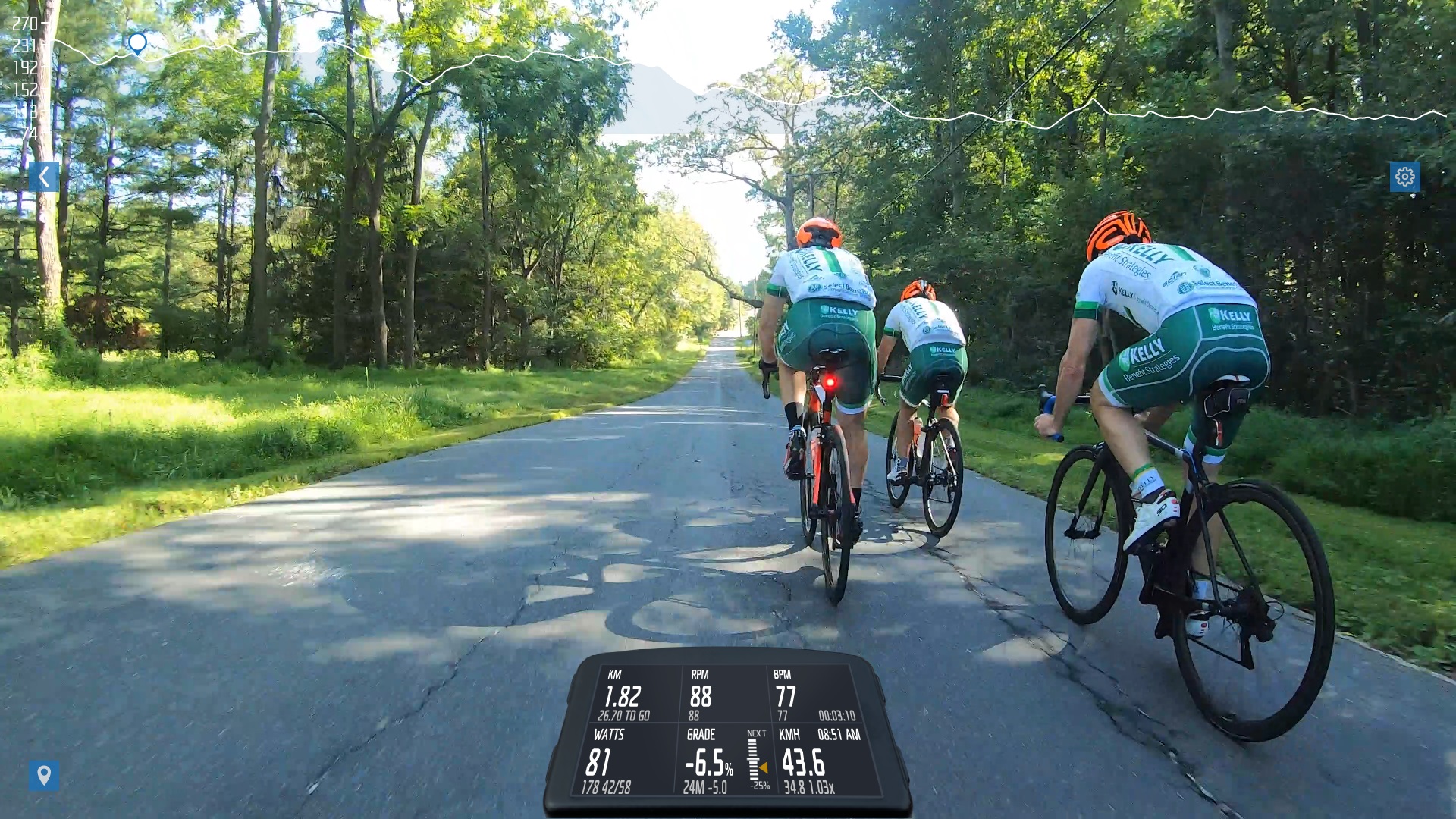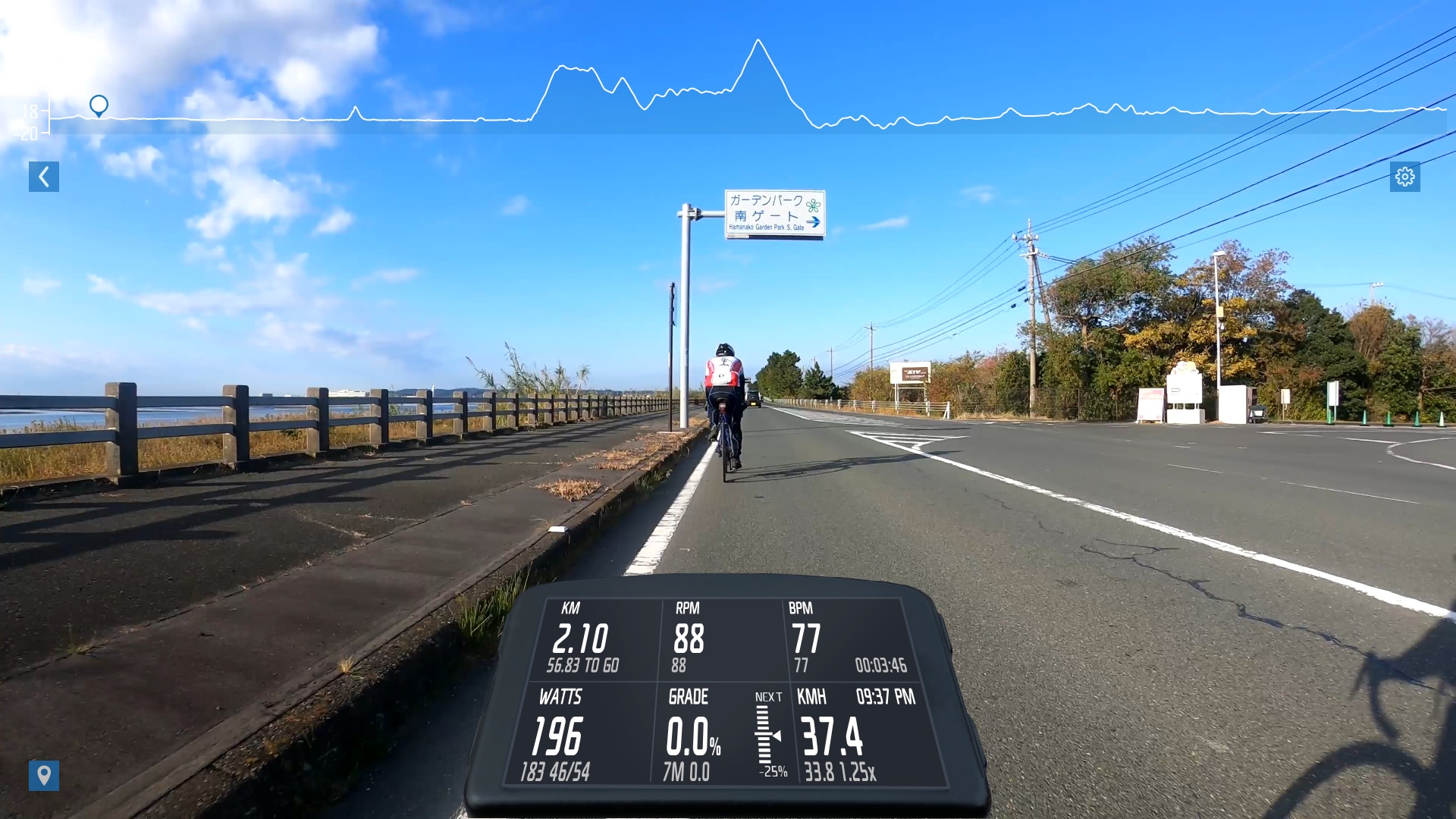 Changing the size: You can also customise the size of your bike computer to suit your display size and/or how much of the screen you wish to be taken up by the data. Choose from Small, Medium, Large or leave it on Auto to let FulGaz set the size according to your display output.
Classic HUD Display
For those who prefer the "classic" FulGaz heads up display, don't worry! That option is still available. The original HUD displays your metrics in two neat columns on either side of the screen. The display contrast has been improved so that the data is now easier to read on smaller screens.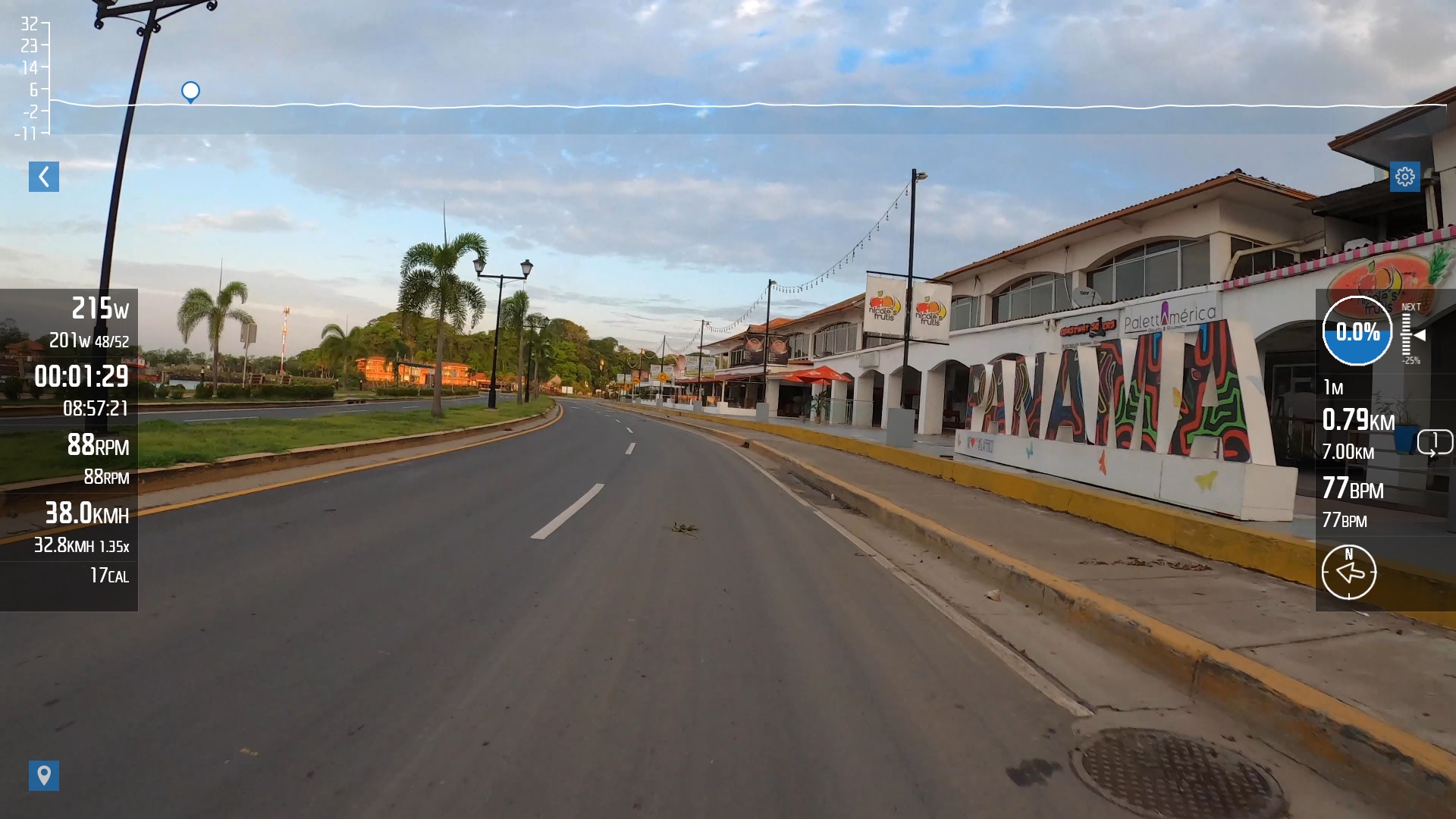 NOTE: For group rides, races and events on FulGaz, the display is locked into the Virtual Bike Computer view to make room for the new real-time leaderboard and mini-map.