The HUD or Bike Computer display is your source of all the ride information you need during your FulGaz ride, including the distance, speed, and power data. There's a lot of information displayed, so it can be tricky to decipher at first. Here's a graphic explaining the bike computer metrics: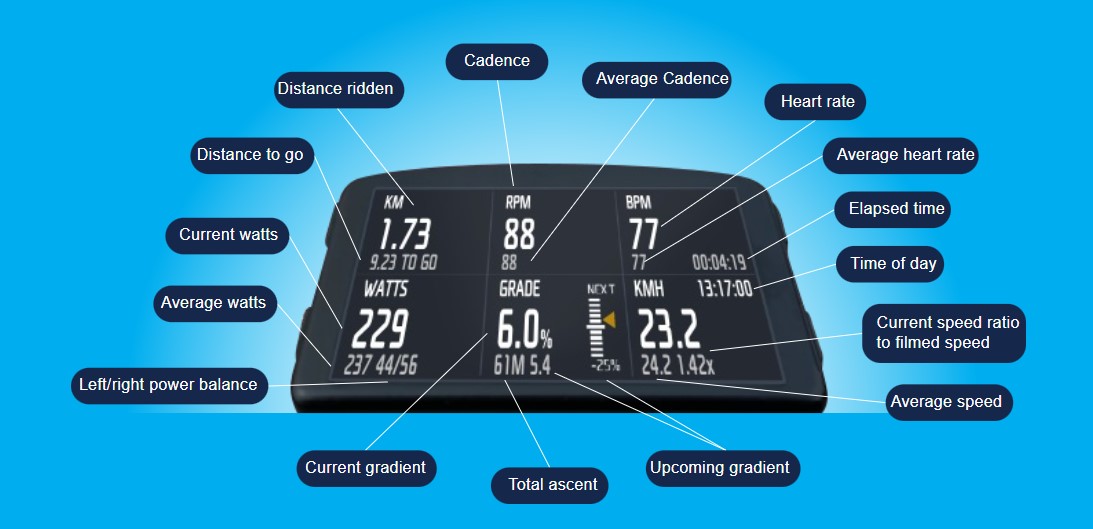 The HUD displays similar information, but in a translucent lower bar. A graphic explaining the HUD is coming shortly.
You can switch between the views during a ride by tapping on the "eye" icon in the lower right hand corner during a ride, or tapping the >|| button on your Apple TV remote.