Across the top of the main ride page, there are a number of categories splitting the videos into different types. Here you will find our partner events (eg: Ironman courses) plus all our rides grouped by New, Easy, Hilly, Loops and other categories.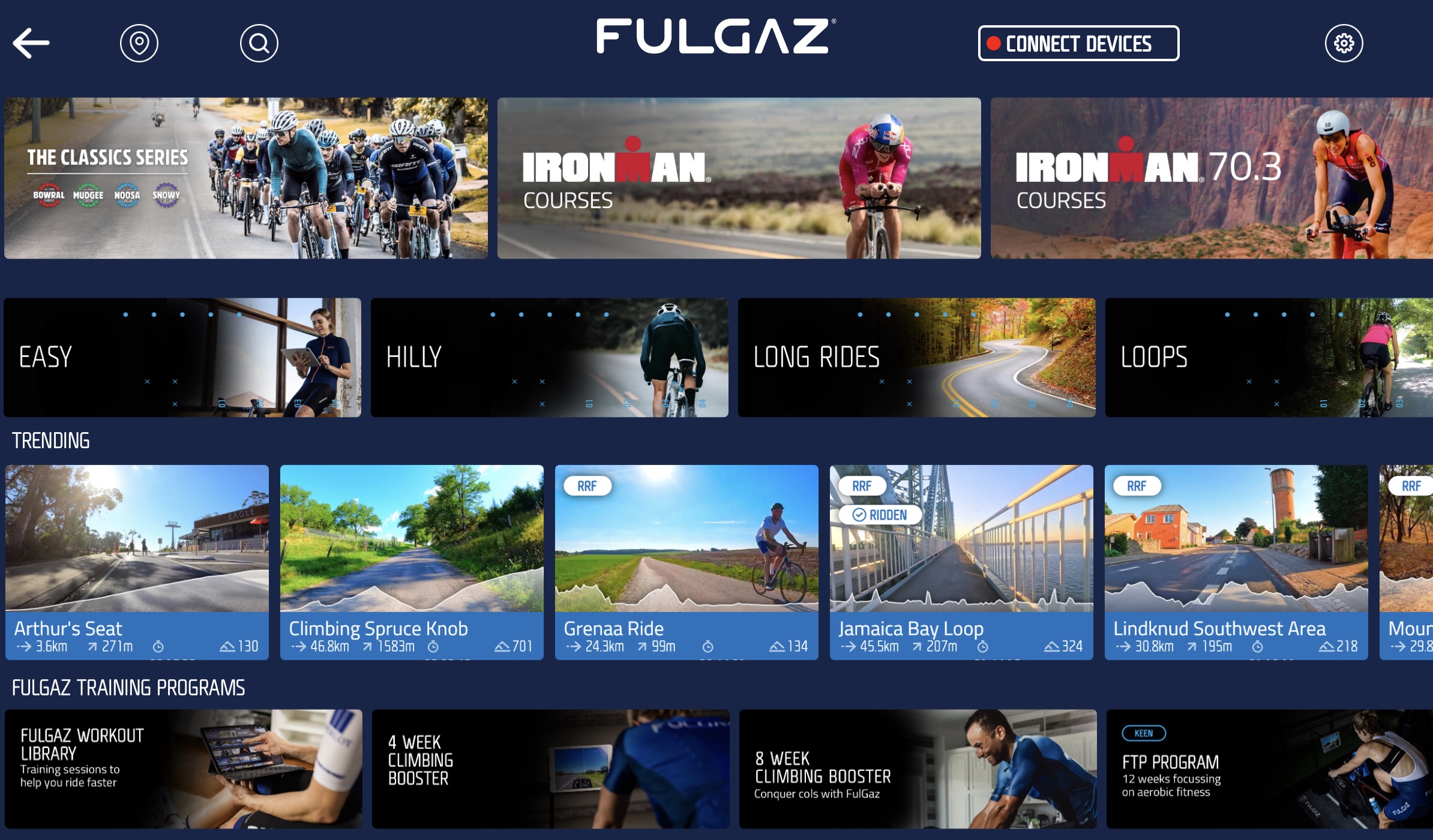 If you find a video you would like to ride later, select it and from the ride description page add it to your favourites. It will then appear in the "YOUR RIDES" collection on the main page.
You can also tap on the "magnifying glass" in the top right corner, then search for rides by name, country or even by the name of the person who filmed it!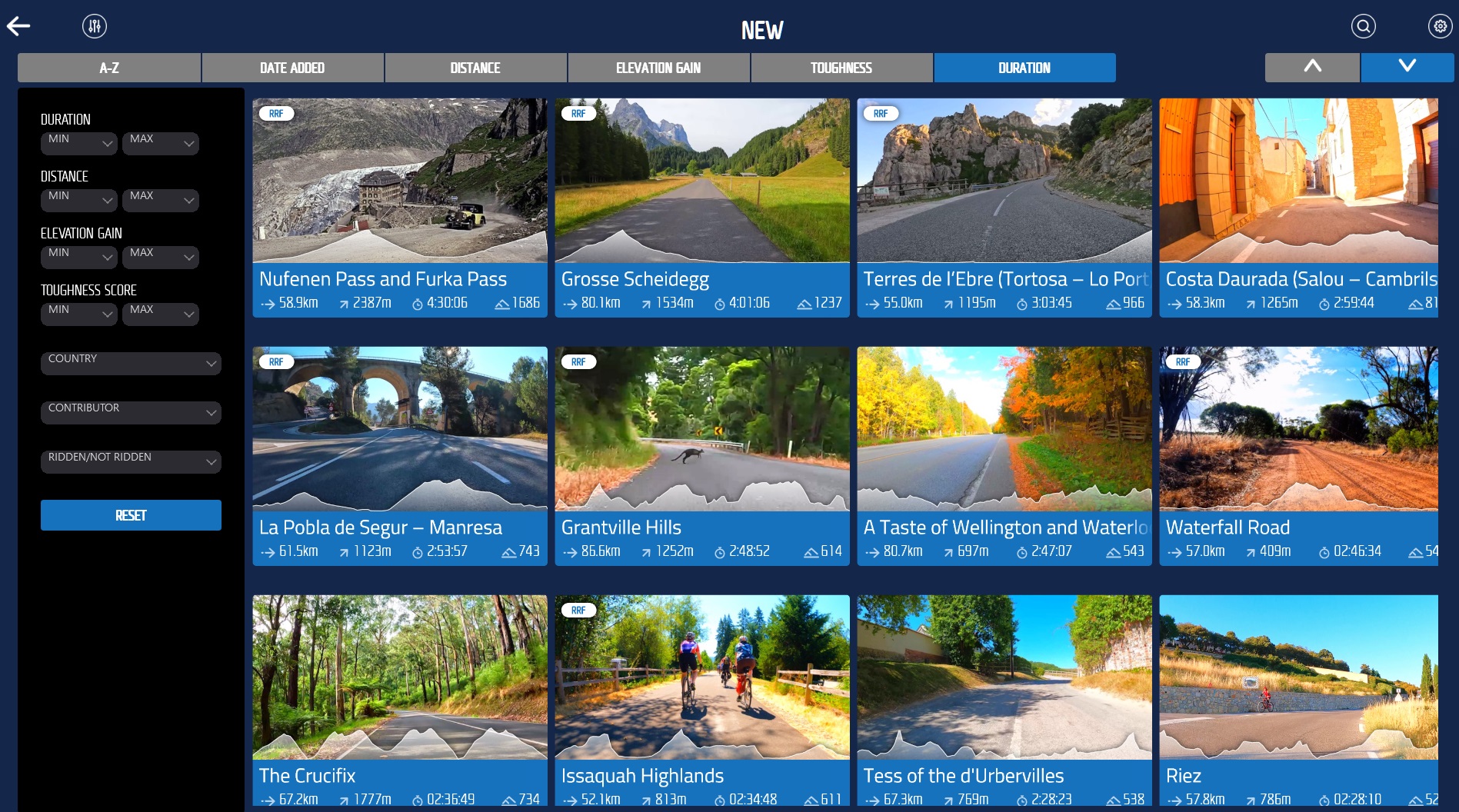 Interactive World Map Search
You can now browse the full collection of FulGaz rides using an interactive world map! To access the map, tap on the "pin" icon in the top left corner of the main menu. You can then drag, zoom and scroll to view ride locations across the globe.
Blue ticks = Rides you have ridden before.
Black dots = Rides you have not ridden yet.
Tap on a ride dot to open a summary and course map, then "pinch" the screen to zoom out or tap the "X" at the top of the screen to go back to the full world map view. Tap on the "slider" icon to narrow down your ride selection. With FulGaz, the world is your oyster!


Can't find a video you rode previously? It could be hidden, click here to understand why.