If a ride that you've previously ridden has disappeared from your library, please first head into FulGaz settings and select UPDATE RIDE LIST, then restart FulGaz. If this does not restore the ride, it may have been removed from the collection. There are two main reasons that we remove rides.
1) It has been "hidden" or removed due to low quality.
Here at FulGaz we pride ourselves on high quality, beautifully curated content. As recording equipment and data processing technology improves, some older videos (mostly recorded in 720p) no longer live up to these high standards, so we make the decision to either hide or remove them.
We appreciate that some of these rides are still fan favourites, so there is a way to unhide this older content by using the "legacy" promo code.
Open FulGaz
Head to settings -> your account -> promo code
Enter the code legacy and hit Apply Code
Fully exit and restart FulGaz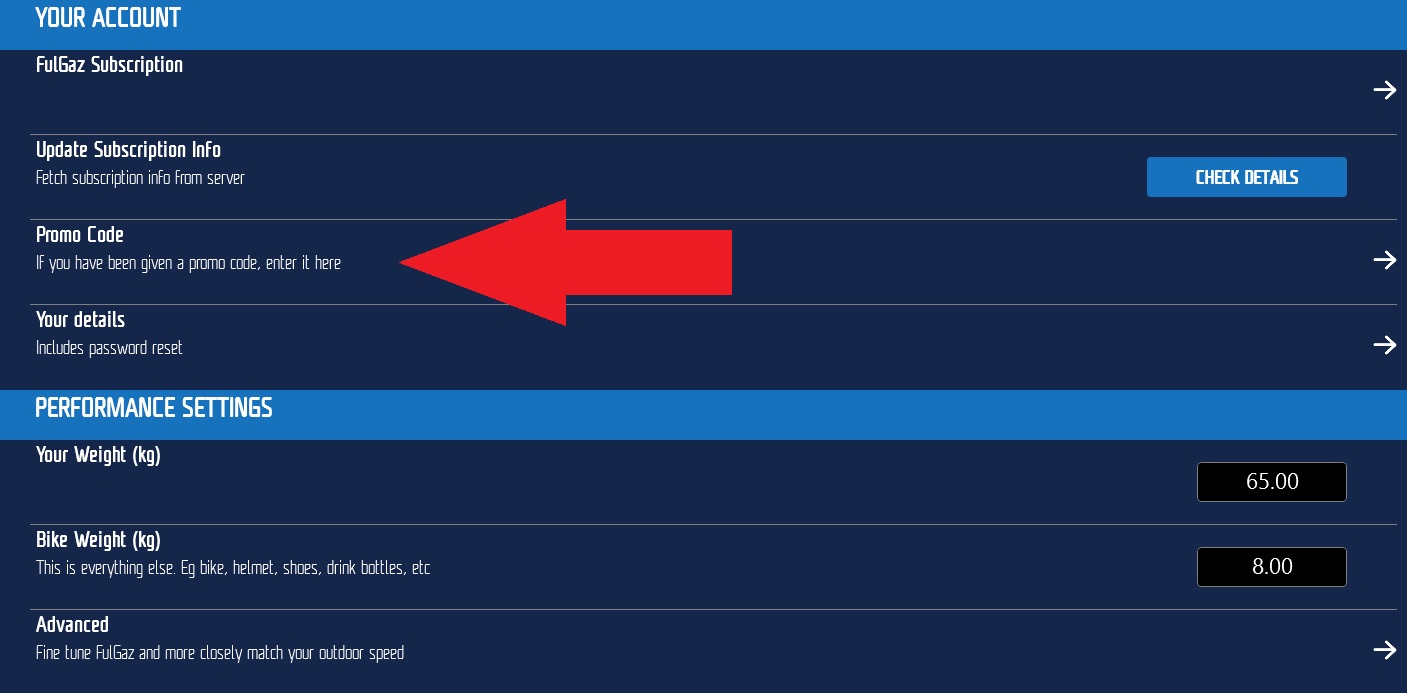 Once you restart FulGaz, you'll have full access to all the older hidden videos! These will appear in their own collection called "The Archives" in the main menu.

NOTE: Many of these archived rides will not give the same high standard of ride experience when compared to our new additions. This may be the camera angle, video quality or ride gradient sync.
2) Video contributor permission.
Every now and then, we are required to update our ride contributor permissions. While we wait for the forms to be signed, certain video collections may temporarily disappear. Some contributors may also ask for their videos to be removed from FulGaz.
Some videos that are filmed for partner-events on FulGaz are only given usage permissions during these events, and are hidden/removed afterwards.