If you are using a classic style turbo trainer (often referred to as a "dumb trainer") that does not broadcast power/speed data and where your rear wheel clamps against a roller, you will need a speed sensor to connect to FulGaz.
A Bluetooth-enabled speed sensor from Garmin or Wahoo (other brands available) will work with all wheel-on trainers and rollers.
GOT A SPIN BIKE OR ELLIPTICAL BIKE? CLICK HERE!
You won't get automatic resistance changes, but you can still enjoy FulGaz rides and see your "power" on-screen, and just like outdoors, the harder you pedal, the faster you'll go!
NOTE: A cadence sensor is optional, but it cannot be used on it's own instead of a speed sensor.
Setting up FulGaz with a speed sensor.
1) Wake up your speed sensor by spinning your rear wheel a couple of times, then load FulGaz on your device and navigate to the device pairing screen. Your speed sensor should be picked up under a "Speed" heading. Cadence and heart rate will also appear if your sensors are broadcasting.

Tick the circle to connect, then click on LET'S RIDE!
2) On the following screen, you'll see a list of "virtual trainers" to choose from. Tick one that is a close match to your trainer. It is important that you do not skip this step! Each trainer choice gives FulGaz a specific "wheel-speed-to-power" curve, translating your rear wheel speed into a virtual power number that is used to move you in FulGaz.
If your particular model of trainer is not listed, you will need to pick one that is close, or experiment with different choices to find one that gives you a reliable and reasonable power number during your rides.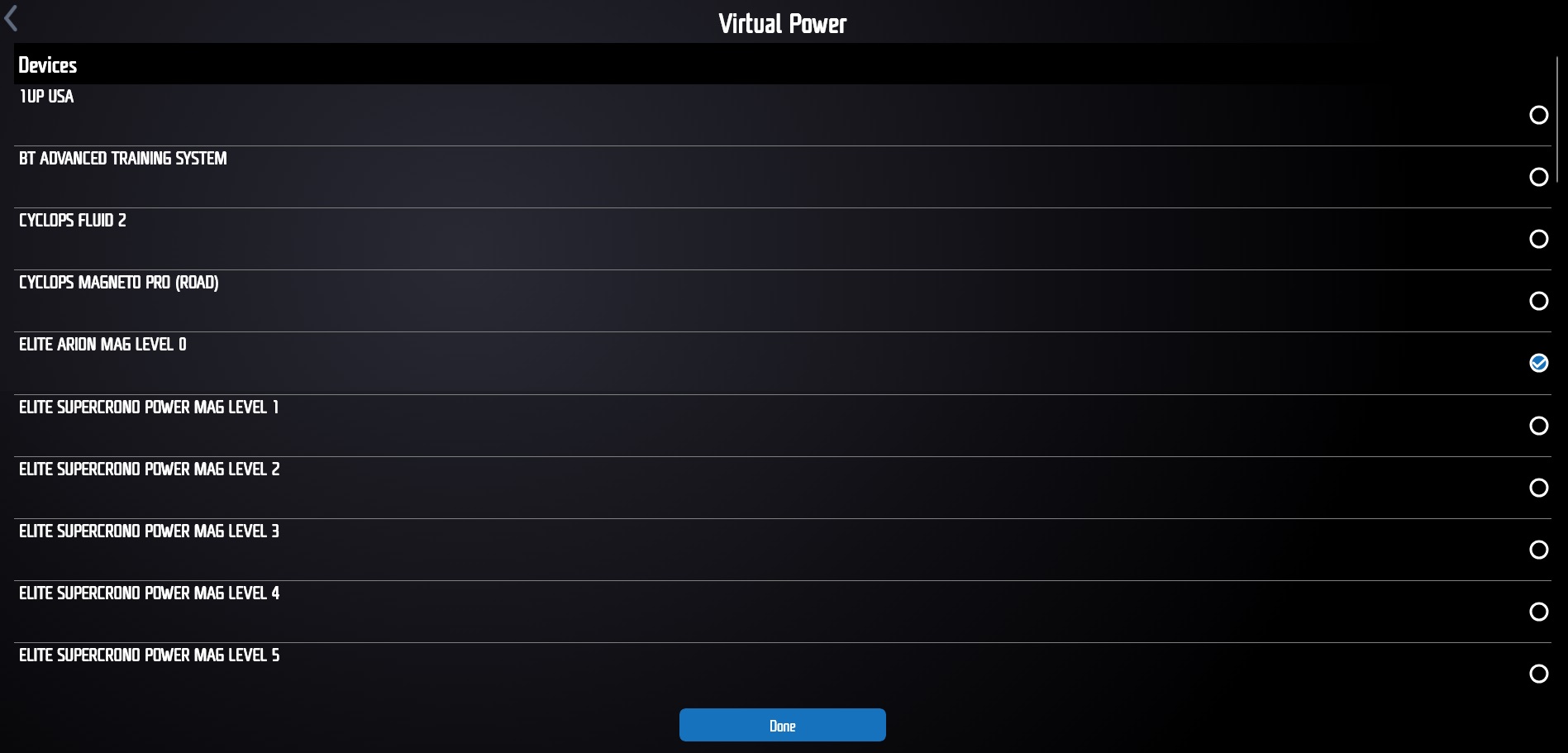 To get the best out of FulGaz when using a classic wheel-on trainer or rollers, you will need to change gears to simulate hills and descents. Change up to a harder gear when climbing, then down to an easier gear to soft pedal on the descents (or keep pedalling hard).
This is a little counter-intuitive and the exact opposite of what you would do outdoors. It only takes a couple of rides for this to become surprisingly instinctive - we're used to changing gear when we see a hill in front of us anyway, you'll just be changing the opposite way to outside.
As for what wattage you should ride at - that's entirely up to you, just like it would be outdoors. The exception to this is if you are doing a FulGaz training program ride. These have a recommended wattages on the screen that you should aim to stick to during the interval sessions.
What if I don't have a speed sensor?
You can still ride! Kind of. This is a bit of a "trick" to using FulGaz without any connections. It's not ideal and you won't get the entire interactive experience, but it works!
Usually your on-screen speed is based on power output, no power = no speed. To get around this, you can ride the videos in STEADY mode. Using STEADY mode will move you down the road at the same speed of the person who filmed it (ie: the video will play at normal speed).

In the app, click the settings "cog" in the top right corner of the main screen, scroll down to Ride Modes and select Steady.
You won't get any power numbers and your on-screen speed won't change depending on how hard you pedal, but it's a little "hack" for users with basic "non-smart" trainers and no speed sensor.