Tacx NEO and NEO 2/2T smart trainers can simulate the feel and rolling resistance of certain road surfaces in FulGaz!
Road Feel includes cobbles, gravel, dirt, wooden bridges and a number of other structures. When pedalling you will be able to feel the difference in surface feel through the pedals! You can identify FulGaz rides that contain Road Feel data by the "RRF" symbol on the video thumbnail.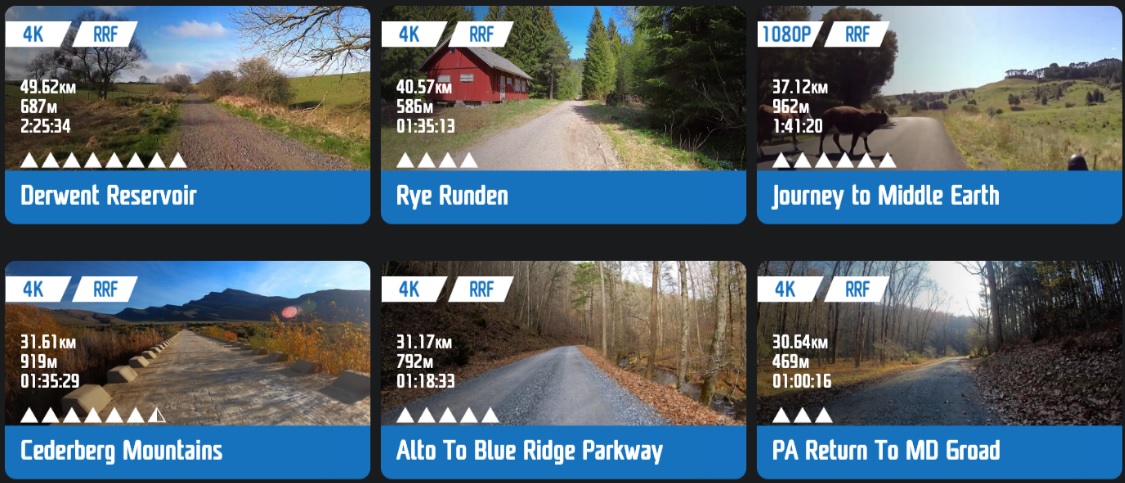 To turn on Real Road Feel, head to FulGaz settings (the "cog" icon in the top right) then scroll down to Trainer Settings. Tick the box next to Real Road Feel.




Enabling RRF also changes the rolling resistance of these surfaces, not just for the Tacx NEO, but for all trainers. When switched on, gravel or dirt sections have a higher rolling resistance (be slower than a smooth bitumen road). However, you will only feel the differences in road terrain with the Tacx NEO.
It's important to note that Real Road Feel on the Tacx NEO only works when you are applying pressure through the pedals. If you are "coasting" road feel will not operate. You can check the operation of Real Road Feel and the various surface simulations by using the Tacx Utility app (you can also update the firmware of your NEO using this app).
NOTE: Mains power needs to be connected to your NEO for Real Road Feel to function.