NOTE: The cleanest solution for importing Spoked workouts is via TrainingPeaks. This will sync your workouts across as the Workout of the Day. You can set this up by linking your TrainingPeaks account in Spoked, and also in FulGaz. Your Spoked workouts will then be ready for you in FulGaz each day.
If you do not use TrainingPeaks, you will need to export the workout (ZWO file) from Spoked, then upload the file into FulGaz. It's not as hard as it sounds and should only take a minute or two.


1) Export the ZWO from Spoked
Firstly, you need to export your workout from Spoked by downloading it to your device, or emailing it to yourself. To do this, head to your planned session and tap on the "three horizontal lines" icon in the top right corner.
Tap on Export Session from this menu.
You will then be presented with options on how you would like to export your ZWO file. Emailing it to yourself is a good option, or downloading it to your device if you are able to.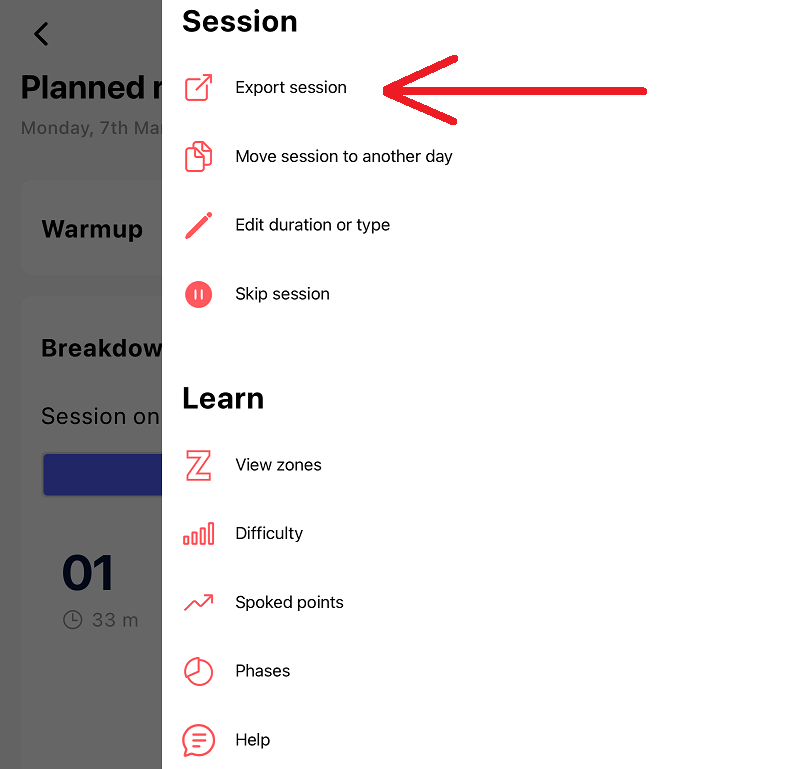 2) Upload the ZWO to your FulGaz Member's Page
Once you have saved the ZWO file, you'll need to upload it to FulGaz via your Member's Page. Simply head to your Member's Page, log in with your FulGaz credentials, and tap on Upload Workout.
Here' you can upload your ZWO file (or files) one at a time. These workouts will be available in FulGaz next time you load the app.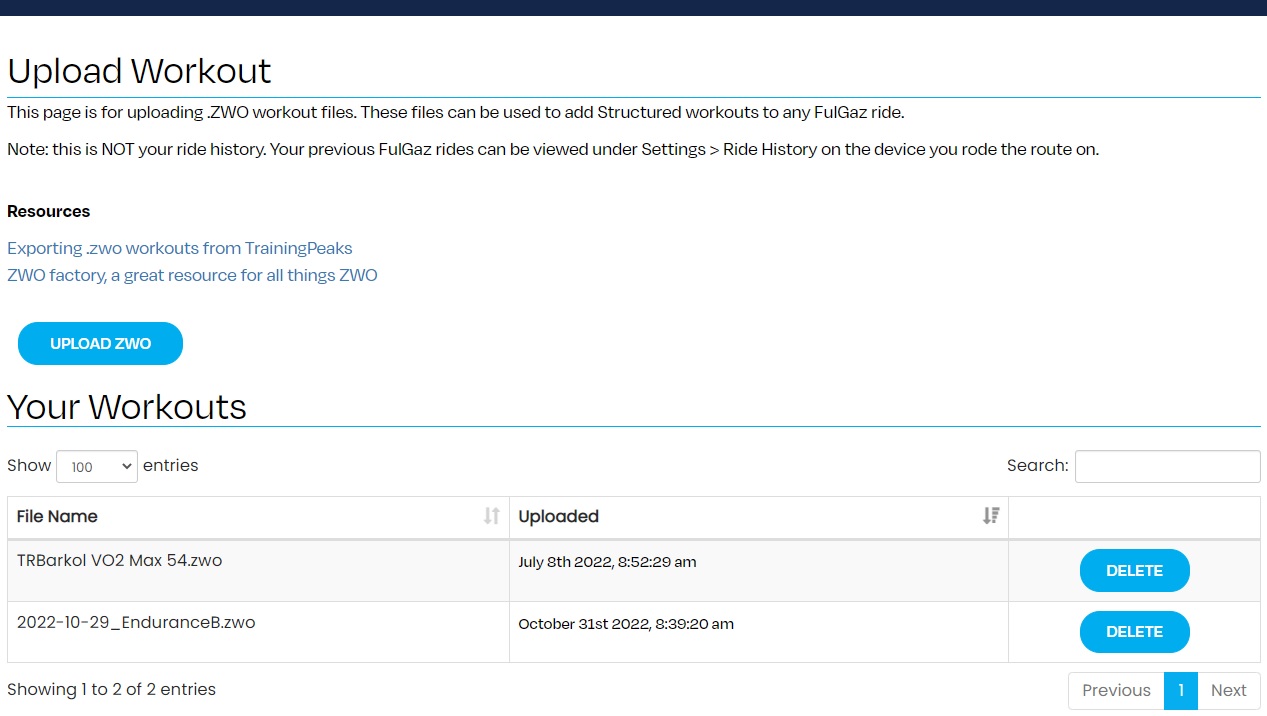 3) Choose your ride and add the workout
Once you have uploaded your ZWO file to your Member's Page, it will be ready for you to select in FulGaz and overlay onto any ride you choose! Simply select your ride, then tap the "+WORKOUT" option.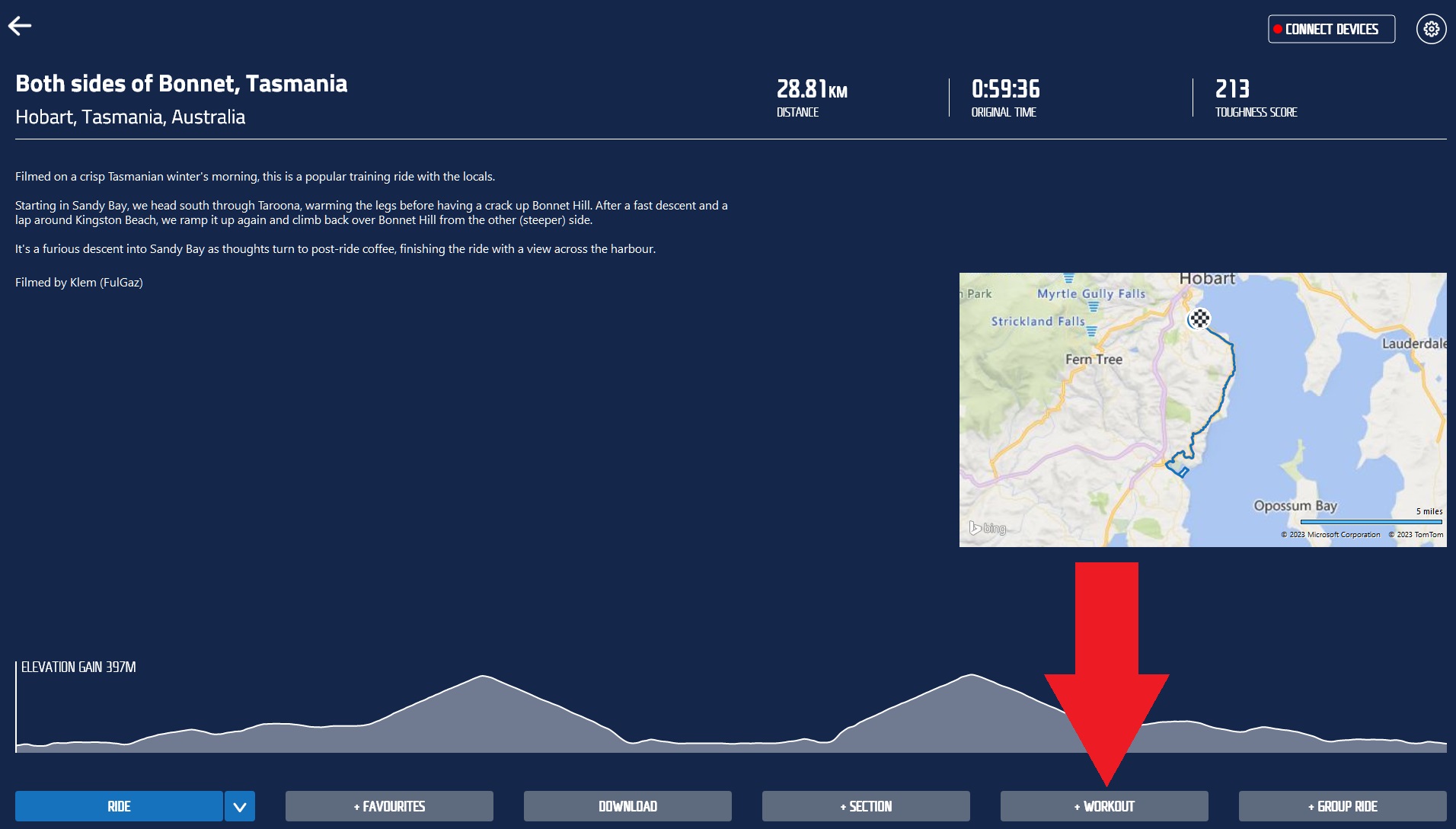 Select your workout from My Uploads, and you're ready to hit that session!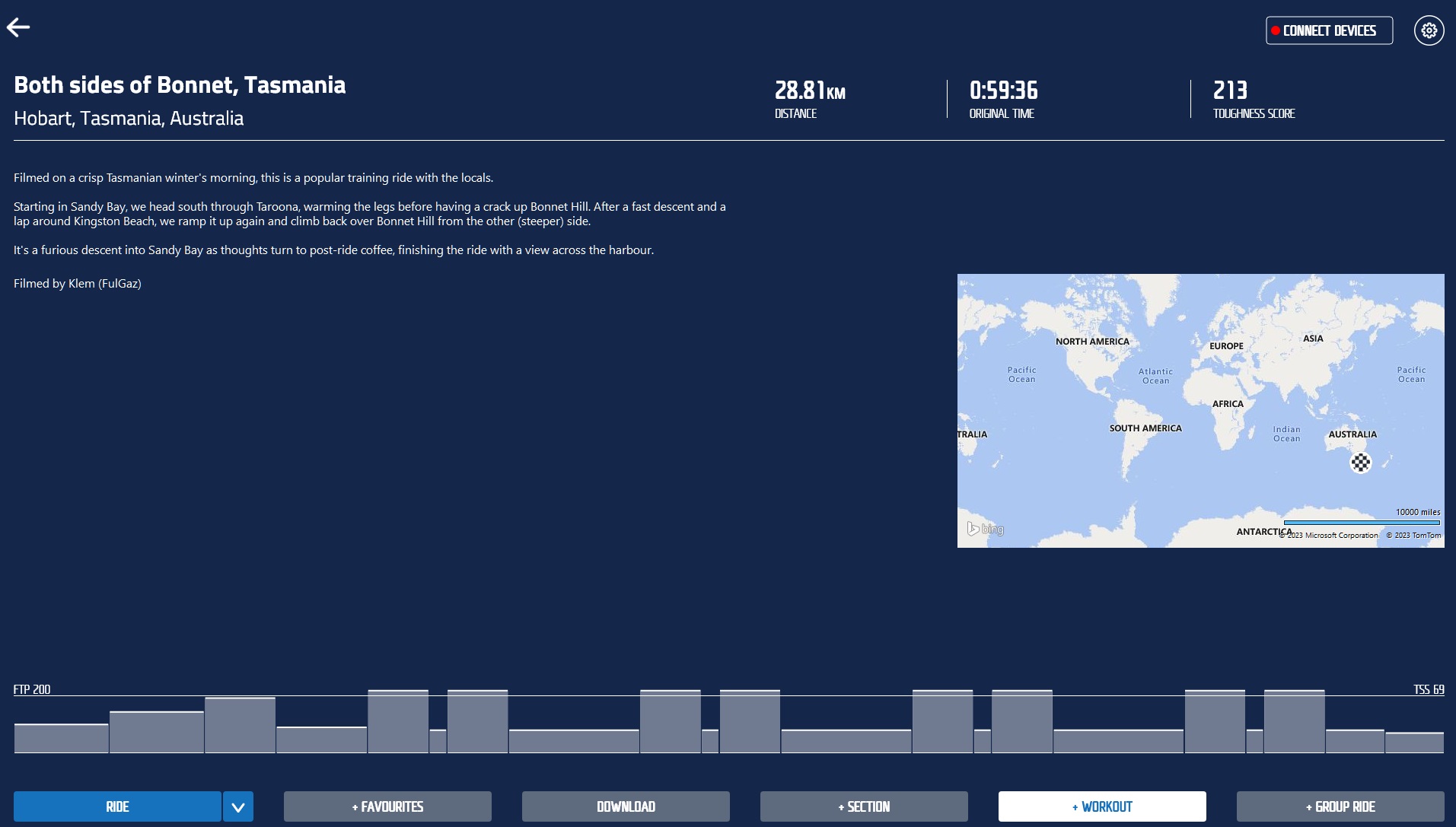 NOTE: For workouts in FulGaz, please ensure that: